At the stand of the Ukrainian factory "Kuznitsa na Rybatskom", launched during the exhibition "
Weapon
and the safety of 2018 ", presented a model of a rocket boat designed for the Ukrainian Navy. We are talking about a boat, which is a continuation of the project "Doe", which has not yet been implemented by Ukraine. This is the Vespa project.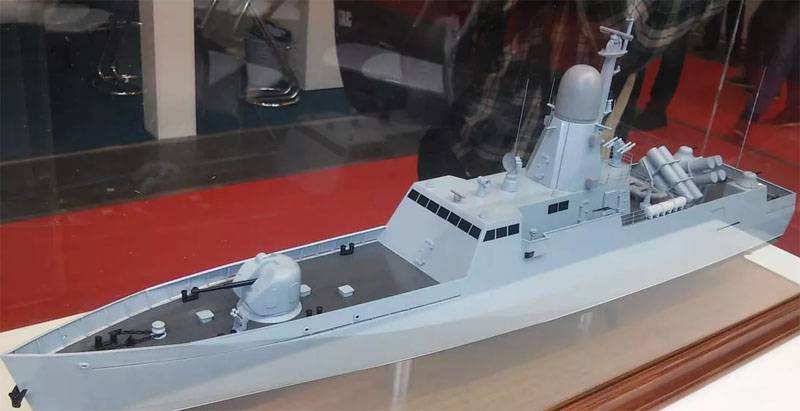 Here you need to report that the "Lan" is a project of artillery and patrol boats of Ukraine and Vietnam, which was embodied for Hanoi in the form of 7 boats, but for Kiev it has not yet found its embodiment. Initially it was assumed that for the Ukrainian Navy 3 of such boats would be built with a displacement of 455 tons. Terms shifted. At one time, the then head of the Ukrainian Navy, Vice-Admiral Sergei Haiduk, announced that the troika of these boats would go into service by the 2020 year.
Now the Ukrainian version of the artillery and patrol (before the implementation of these options) on paper turns into a rocket.
The new boat is planning to equip with Neptune anti-ship missiles (8 units). Also reported about the plans to equip the rocket "Laney" ("Vespa") SAM "Arbalet-K", MANPADS "Igla". Artillery weapons: 76-mm AK-176, 2ХАК-630М. Also among the weapons are two machine guns of the caliber 12,7 mm.
The boat will be equipped with a Morena Delta-3D radar and a fire control system: Protazan-K, Spys-K.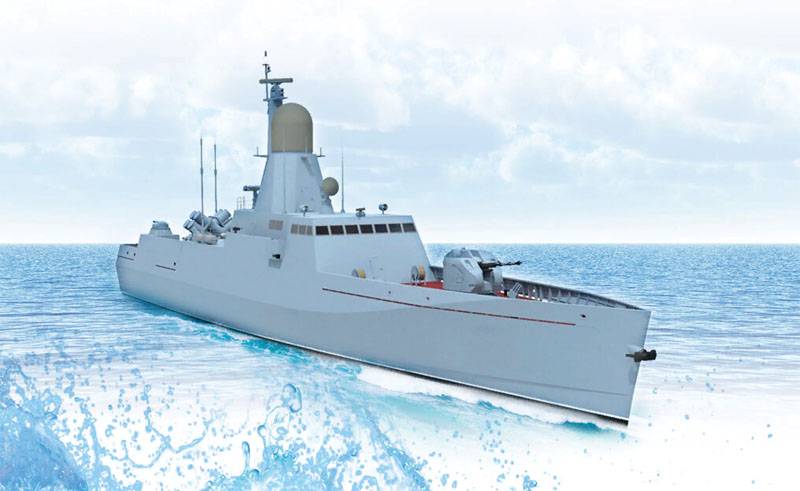 During the exhibition "Arms and Security 2018" it was announced that they plan to build the hull of the first such missile boat for the Navy before the end of this year. The commander of the Ukrainian Navy, Igor Voronchenko, said that if the "Forge on Fisherman's" did not provide sufficient power, the Nikolaev shipbuilding plant would "assist" in the construction.
The parameters of the new boat are such that its displacement is already declared at the level of 550 tons (standard) and 640 tons (full). Maximum length - 64,46 m, maximum width - 9,6 m, draft - 3,65 m, speed - up to 40 nodes, cruising range 2300 nautical miles (at a speed of 16 nodes on average), crew - 38 military personnel. The autonomy of swimming is 10 days. The material of the hull is shipbuilding steel, the superstructure is an aluminum-based alloy.