India was unable to reach an agreement with Russia on the acquisition of the second nuclear multi-purpose submarine of the 971 project, the negotiations were deadlocked. The reason for this is not a coincidence of the views of the parties on the issue of the rental price of the submarine, reports bmpd blog, citing the Indian edition of "India Today".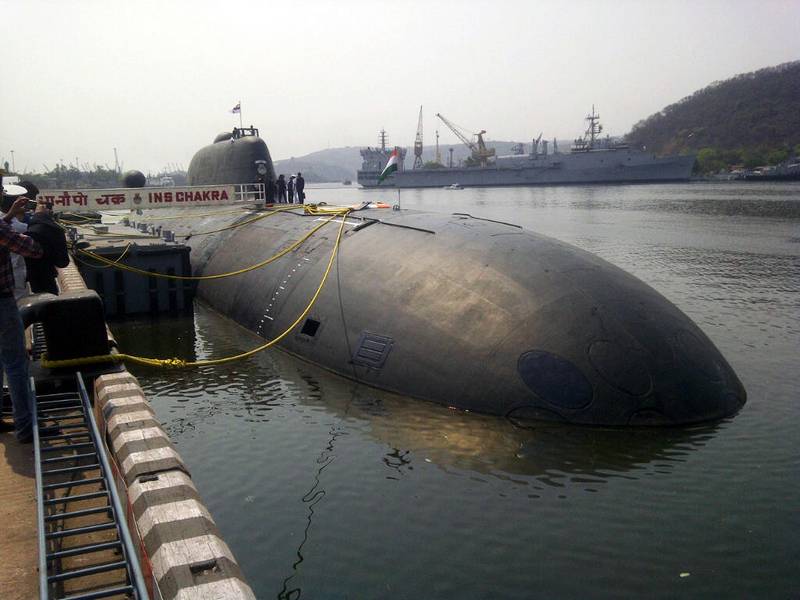 According to the publication, it was the question of the price of renting a submarine became the main obstacle to the signing of the relevant agreement. The last round of talks, which took place on 24-28 in September in New Delhi, also did not bring positive news for the Indian side. According to available information, the Russian side demanded more than 2,5 billion dollars for the repair and modernization of the submarine within five years.
It should be recalled that at present in the Indian Navy is serving the Russian nuclear submarine K-152 "Nerpa", leased by India and having the Indian name S72 Chakra. The lease term of the submarine, transferred to the Indian side in 2011, ends at 2022 and therefore India decided to negotiate the lease of the second Russian submarine of the 971 project, having already given it the code name Chakra-3, but Russia, which received about 1 billion for the modernization and lease of the first submarines, for the second requested twice.
In the Indian Navy, Russian nuclear submarines are used to prepare the crews of Indian submariners for service on domestic nuclear submarines, the commissioning of which began in the 2016 year.