The Ukrainian concern Ukroboronprom announces a new development of the Nikolaev armored plant that is part of it. We are talking about the Mongoose combat reconnaissance vehicle. Today it was presented at the ongoing exhibition "
Weapon
and security. "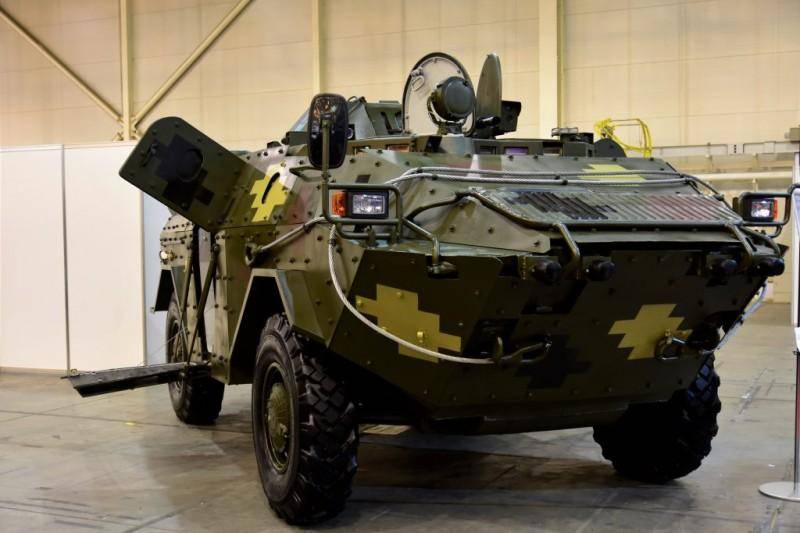 "Mongoose" - two-axle armored vehicle 4х4, which is intended both for the implementation of reconnaissance in force, and for fire support of combat units. It has an independent torsion bar suspension. The power plant of the Ukrainian "Mongoose" is the engine of the company IVECO.
Maximum speed BRM on the highway - 100 km / h. The manufacturer reports that the "Mongoose" is able to overcome water obstacles.
The armored vehicle is equipped with "additional" upper, rear and side hatches for "unimpeded landing of troops".
From the presentation material "Ukroboronprom":
Increased frontal protection and the installation of additional sheets of armor provide crew safety. All components, with the exception of the engine, Ukrainian production.
At the same time, nothing is said about such an important detail as the interest in purchasing this car from the Ministry of Defense of Ukraine and any of the foreign (potential) customers. Apparently, the company decided to create a BRM based on the fact that one of the foreign representatives would be interested in "Mongoose", including at such exhibitions as "Arms and Security".
Earlier, "Mongoose" was presented in Poland - at the MSPO-2018 exhibition in Kielce. At the same time, it is stated that the BRM of the Ukrainian production has caused "increased interest" among the visitors of the exhibition. But where are the orders then?