The beginning of the flight tests of the modernized Tu-22М3М bomber was postponed to the end of October - the beginning of November due to the unavailability of the machine, reports
TASS
message source in the Russian defense industry.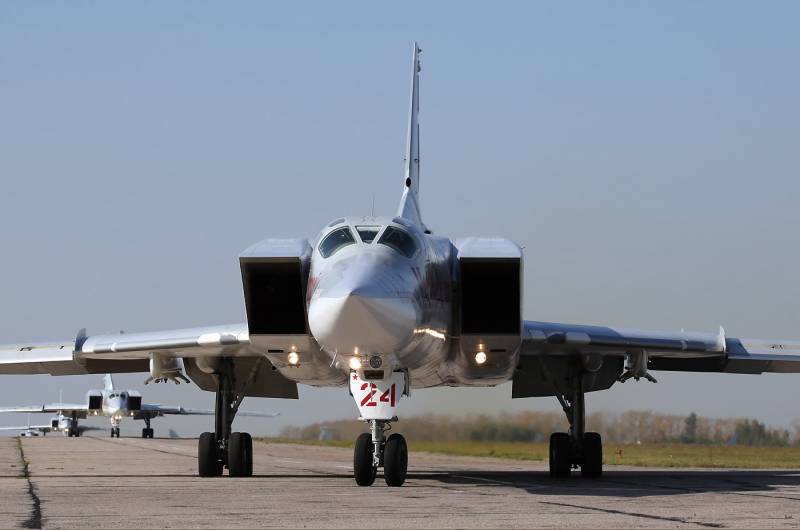 With the first flight - the delay, the plane is not yet ready for it, the source told the agency.
According to him, the car will take off, at best, in late October - early November.
The interviewee explained that ground tests of the compatibility of the elements of artificial intelligence of the aircraft are continuing today. And, most likely, this work will last a few more weeks.
Earlier, PJSC "Tupolev" reported that the Tu-22М3М will take off in September 2018. Rolling out a prototype from the workshop of the Kazan Aviation Plant took place on August 16. In 2019, the serial modernization of machines should begin.
Information that the Ministry of Defense of the Russian Federation signed a contract to upgrade the 30 of the Tu-22М3 missile carriers to the Tu-22М3М version appeared in the press in 2012 year. This has also been reported.
Military Review
. At that time, only one aircraft was re-equipped, which was tested for a long time.
The modification is characterized by a new set of digital onboard equipment, created on the domestic element base. In addition, according to the Tupolev information, the bomber's combat potential has been significantly expanded, including its radius of action. According to the commander-in-chief of the VKS, the upgraded aircraft will be able to carry cruise (X-32) and hypersonic missiles.