The participants of the meeting of the Scientific and Technical Council of the Foundation for Advanced Studies (FPI) approved a project to create a demonstrator of an ultra-short take-off and landing transport aircraft, reports
press office
Fund.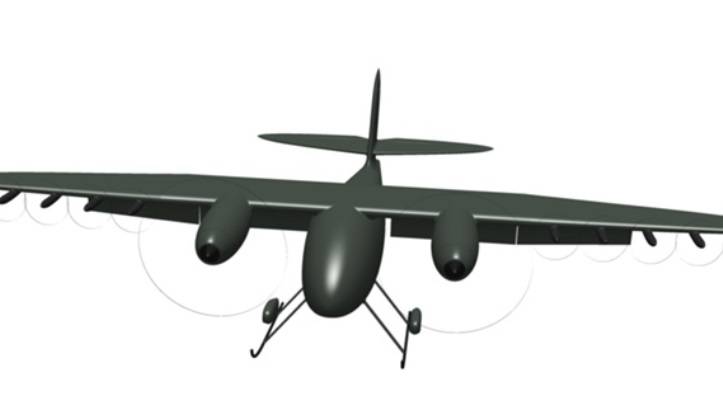 The transport drone is planned to be equipped with a hybrid power plant.
It is reported that the flight control of the UAV, including takeoff and landing, will be able to carry out the operator, even without special skills. In addition, the device will be able to fly in a fully automatic mode.
It is expected that the demonstrator will rise into the air already in 2020 year. Potential customers of the drone can become the Ministry of Defense and the Ministry of Emergency Situations.
For take-off and landing, the plane will be sufficient in size 50 meters with a height of obstacles at the border (site) to 15 meters.
The device will be able to take on board up to 500 kg of payload, its estimated speed - up to 315 km / h. Flight range - up to 1 thousand km (at cruising speed 20 km / h).
In collaboration with FPI, the Istrinsk company PromServis will be engaged in the development.
The meeting also featured a presentation of an open competition of FPI for the best intellectual technology of georeference of images. One of the main objectives of this competition is to identify domestic research teams with the greatest competence in this area.