The TASS news agency, citing a source, provided some details on the supply of C-300 anti-aircraft missile systems to Syria. The source of the news agency reports that the Russian air defense system was delivered to Damascus for free. We are talking about the three divisions of the C-300PM modification.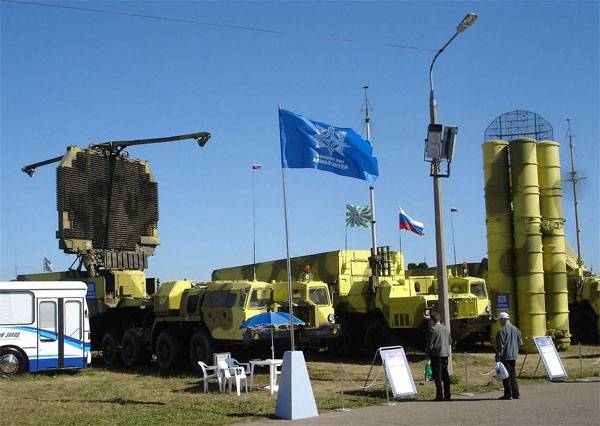 Reportedly and delivered in Syria ammunition. The submission states that for each division, the Syrians sent 100 anti-aircraft missiles.
Of
material
:
October 1 completed the delivery to Syria of three C-300PM divisions consisting of eight launchers each.
This statement contradicts the words expressed by Defense Minister Sergei Shoigu. Earlier, the head of the defense department of Russia spoke about the 4-x launchers delivered to Damascus from the Russian Federation. Probably, we could talk about the initial party.
It is noted that the C-300PM supplied to the SAR were previously in service with one of the anti-aircraft missile regiments of the Russian Federation Air Force, which had recently been re-equipped with the more modern Triumph C-400. At the same time C-300PM underwent a major overhaul.
If we are really talking about S-300PM, then, in fact, this is not the most modern modification of the C-300. Initially, the declared characteristics of the missile of this air defense missile system are as follows: the target speed is up to 6,45 thousand km / h, the range of destruction of aircraft is up to 150 km, the range of destruction of ballistic targets is up to 40 km.
However, one should not forget about the fact that by the 2014, all the C-300PM air defense systems that were in service with the air defense units of the RF Armed Forces were upgraded to C-300PM1. In a number of regiments, the air defense system was upgraded to PM2 with a range of damage to 200 km.
Against this background, media reported that the Israeli
aviation
For the first time since Russia's deliveries to the SAR, the S-300 launched a flight around the Syrian borders. If you believe the materials of sites that carry out aviation monitoring, then Israeli aircraft were seen near the Lebanese city of Tripoli (not to be confused with the Libyan "namesake"). Having made an approach to the Lebanese-Syrian border, the fighters left in the direction of their airspace.