Ukrainian media have responded with enthusiasm to the statement by the Minister for European Affairs of France, Nathalie Loiseau, to Hungary. Luazo said that the EU needs to "rally together against European radical politicians who are violating European values."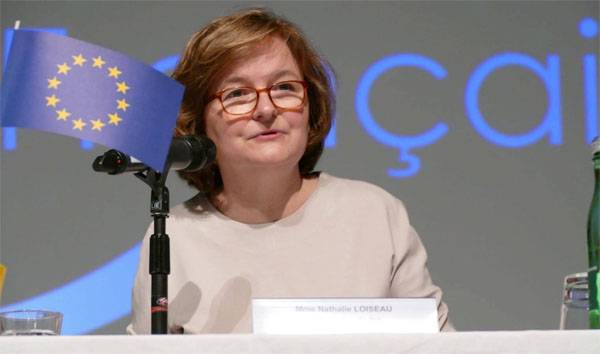 In her statement, Luazo used the term such a term as "the battle with the Hungarian authorities", and this term quickly spread through the Ukrainian media. In Kiev, they are pleased that France is trying to put pressure on Budapest, although this pressure is absolutely not connected with known problems in relations between Hungary and Ukraine.
Natalie Loiseau:
While the French government is progressive in protecting human rights, the Hungarian government is lagging behind. Need
historical
battle to stop violating fundamental human rights.
Such a tirade of Luazo allowed herself due to the fact that the Hungarian authorities once again refused to comply with the directive of the European bureaucrats on the admission of refugees according to quotas. Luazo also angered by the fact that the Hungarian authorities are openly talking about preventing a roll of the country's religious communities towards radical Islamization. Hungary threatened with intra-European sanctions.
Hungarian Foreign Minister Peter Sillard responded to harsh criticism from the French Cabinet.
From his statement:
They are talking about the historic battle with Hungary. We are ready to accept the challenge. We, thank God, are not a French colony to skip such words. If for the French government European values ​​are not considered to be border protection, citizens' safety, Christian European culture, or if they consider all this as archaism, then we are not ready to share this point of view. We are not going to fall into the abyss into which these politicians themselves, who consider themselves progressive, rush.