About 20 aircraft of the 72nd marine airbase
aviation
BF made a flight from Chernyakhovsk airdrome to Chkalovsk airdrome (near Kaliningrad) after completion of its large-scale reconstruction, reports
bmpd
.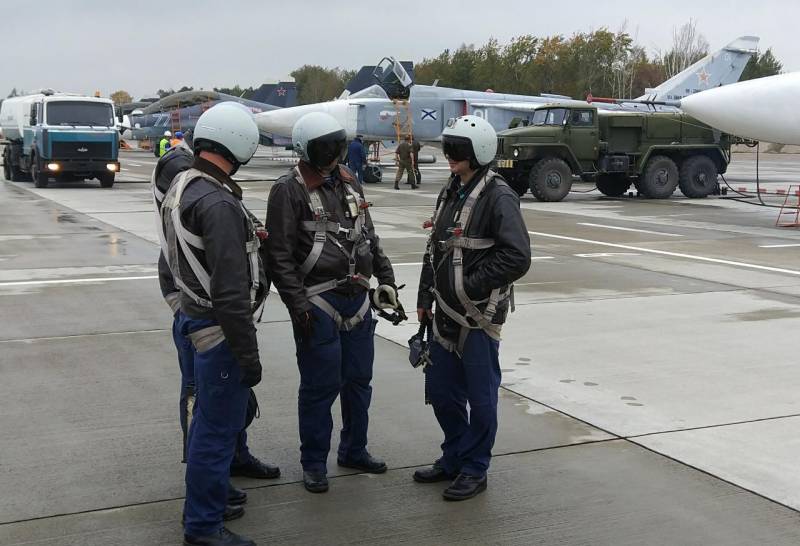 It is noted that the airfield Chkalovsk is traditionally considered to be one of the main bases for combat aircraft in the Kaliningrad region.
The reconstruction of the airfield by FSUE "Spetsstroy" was carried out from 2012 year. During the works, a modern concrete pavement was laid on the runway, parking lots and taxiways. Now the airfield can take all types of military and civil aircraft.
Improved runway allows you to take off several aircraft at once. Significantly expanded capabilities for the placement of aircraft, equipped with safety lanes.
Work was carried out on the modernization of the drainage system. In addition, electricity supply networks, lighting equipment and communication facilities have been updated. The airfield provides accommodation for more than five types of aircraft.
The length of the runway has been increased from 2,6 to 3,1 km. A new complex of ground structures was built at the aerodrome.
At the time of the reconstruction, the aircraft of the 72 base based at the Chkalovsk airfield was relocated to the Chernyakhovsk airfield.