The cosmonauts who returned from the ISS to Earth brought with them a dust filter of the Soyuz MS-09 spacecraft, in which a hole was previously discovered, reports
RIA News
communication of its source in the rocket and space industry.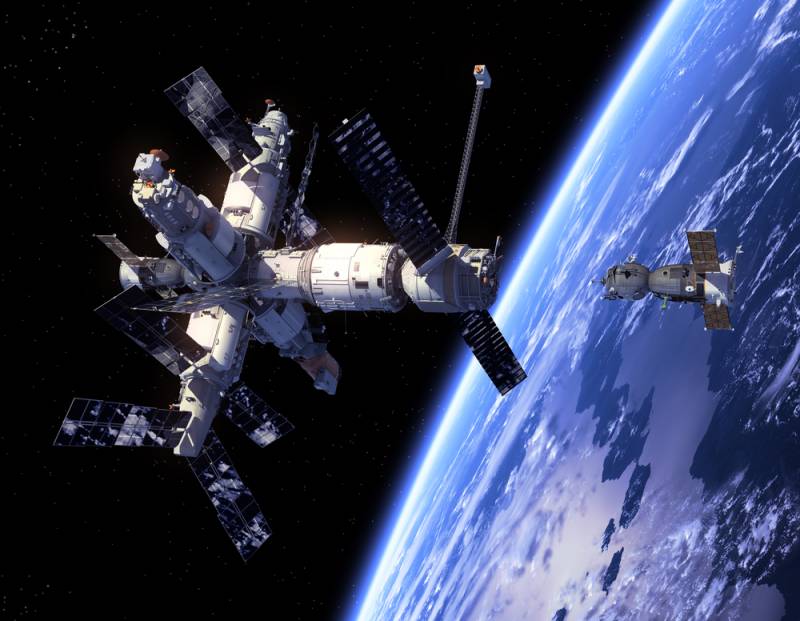 As the source said, the greatest interest among the returned goods is the position №111 - "this is a dust filter and smear samples from the hole and around it".
According to him, experts will try to find traces of aluminum among the dust, from which the on-board compartment is made. If such traces are found, it will mean that the hole was drilled "in conditions of orbital flight."
Earlier it was reported that the Russian cosmonauts on the ISS were instructed to collect and package all possible evidence related to the hole found in the casing, including glue samples, which were used when applying a piece of cloth to the holes, as well as (if lucky) particles of chips left after drilling.
In addition, in a week, the astronauts will go into outer space to open the anti-meteorite protection and inspect the hole from the outside.
The Soyuz MC-09 spacecraft as part of the ISS will remain until December. When the crew returns, the household compartment is shot off and burned in the atmosphere. The cosmonauts themselves are landing in a descent capsule. The dust filter on the ground returned the crew of the Union MS-08.
Recall that the hole in the hull of the MS-09 spacecraft docked on June 8 was discovered by astronauts on August 30.