The coastal artillery units of the Black Sea and Baltic fleets deployed in the Crimea and the Kaliningrad region will be reequipped for long-range MRLS "Uragan" and "Uragan-1M", according to
News
.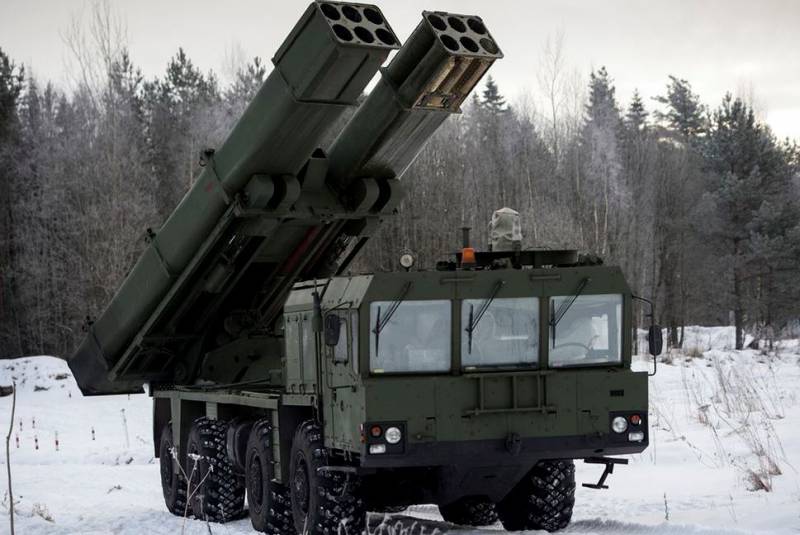 Baltic gunners have already received the first 220-9 "Uragan" 57-mm systems, which will later be replaced with the upgraded "Uragan-1M".
Thus, the target range will increase to 70 km. This figure is significantly higher than the MLRS "Tornado-G" and "Grad" (40 and 20 km, respectively), which are currently in service with naval gunners.
About the "Hurricane-1M" little information. It is known that their difference in batch loading installations, which multiply increases the rate of fire systems. It was also reported that the upgraded version will appear guided ammunition. In addition, this MLRS can use missiles from Grad 122 caliber mm.
According to expert Dmitry Boltenkov, the deployment of the new MLRS is important for regions with a complex geopolitical situation, and will allow troops to destroy the enemy on the distant approaches to the coast.
He noted that the rearmament of coastal units had been brewing for a long time and was taking place on time. Russian
the fleet
you need to respond to the challenges of time, strengthen and demonstrate your power.
The newspaper reminds that the artillery regiment of the Black Sea Fleet and the BF artillery brigade are designed to destroy enemy light ships, protect the coast from enemy troops, and also to support their formations.