The head of the Kremlin press service, Dmitry Peskov, announced that Russia and India had signed a contract for the supply of C-400 Russian anti-aircraft missile systems for the Indian armed forces. The contract was signed during the visit of the Russian president to India. Thus, the protracted Russian-Indian marathon to discuss the issue of deliveries or non-deliveries of C-400 air defense systems to India is actually completed.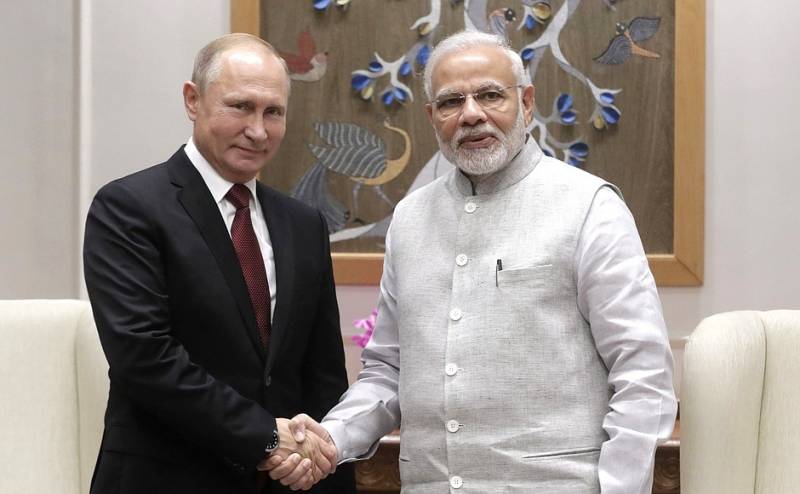 According to Dmitry Peskov, the Indian partners have signed a contract, which involves the acquisition of five regiments of Russian air defense missile systems. The total value of the contract is 5,43 billion dollars. India will become the third foreign country (after China and Turkey), which will receive the Russian C-400.
Recall that in recent months, the deal was actually disrupted by the fact that Washington actually openly threatened New Delhi with the use of the CAATSA sanctions package. This package implies restrictions in relation to countries that acquire Russian weapons or in any other way contact with the Russian Federation in military-technical terms. In New Delhi, the American "messengers" repeatedly tried to "persuade" the Indian authorities to abandon the deal with Russia. India has long doubted the decision, but after C-400 acquired China, without paying attention to anyone, and after the appearance of China's own 5 fighter jets, they decided in New Delhi can not.