The Ministry of Defense of Ukraine has announced international
aviation
exercises "Clear Sky-2018", which will be held in the country in mid-October of this year. According to published information on the website of the Ukrainian military department, the exercises will become "the largest since the collapse of the USSR."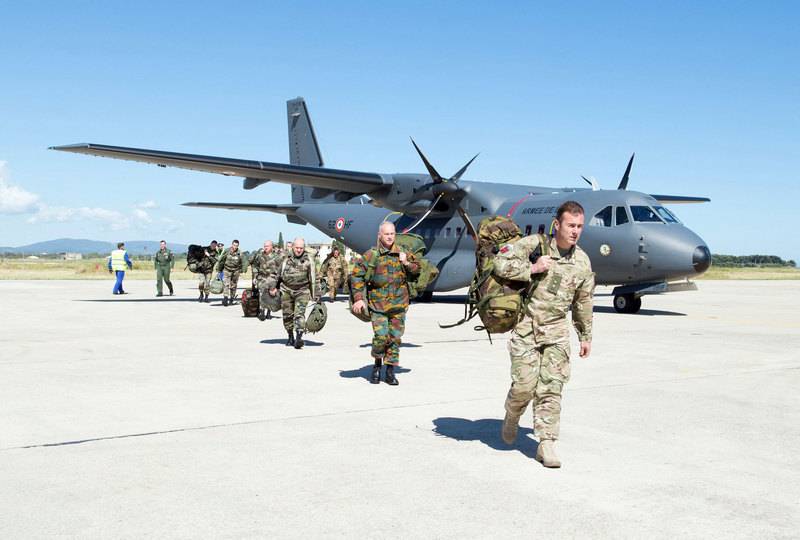 According to the press service of the Ministry of Defense of Ukraine, representatives of 10 NATO countries, more than 40 aircraft, dozens of anti-aircraft missile systems and hundreds of military personnel from Ukraine and the North Atlantic Alliance will take part in the exercises. These will be the most "large-scale exercises for the years of independence of Ukraine."
Ukraine will be represented at the exercise by around 20 aircraft of various types, helicopters and UAVs, stationary and mobile radar units and mobile fire groups of air defense units. The United States will send around 10 aircraft, including: F-15C / D, C-130, KS-135, and MQ-9 UAVs, as well as several engineers and technicians. In addition, the expected arrival of security units, medical services and cyber defense. From Poland and Romania will participate F-16C.
Earlier large-scale exercises of the Naval Forces of Ukraine in the Mediterranean Sea area were announced by the secretary of the National Security and Defense Council of Ukraine Turchinov.