The Ministry of Defense of the Netherlands, the head of the British Foreign Office and the US Department of Justice accuse seven members of the Russian special services of committing cyber attacks. The evidence provided by these countries became the basis for dozens of fresh memes.
If you live on a desert island, do not read
news
in Telegram, do not listen to the radio in traffic jams on the way to work, here is a small excursion into the events of the past day.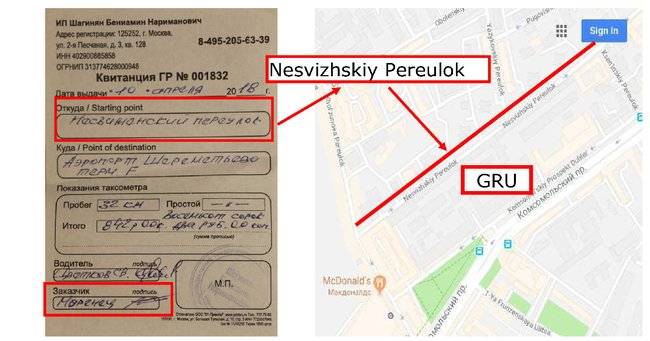 The authorities of the Netherlands believe that in April GRU staff tried to hack the Wi-Fi headquarters of the Organization for the Prohibition of Chemical
weapons
(OPCW) in The Hague. Four men were expelled from Holland. Evidence of the crime committed are:
printout stories laptop connections of unknown origin,
a dozen mobile phones allegedly found in the trunk of the four
cash in the amount of 20 thousand dollars and 20 thousand euros,
"Equipment for cyber attack" in the face of a computer, Wi-Fi router, charger and smartphone,
and the main evidence is a check from a taxi, filled with a neat handwriting and with an error in the name of the Moscow lane (there is no "Nesvizhensky", there is "Nesvizhsky").
The entire set of "evidence" allows you to make a portrait of the Russian intelligence officer through the eyes of foreign countries. According to them, all Russian spies, hackers and other villains live at the same address in the city of Moscow. When they leave for the assignment, they must ask the taxi driver for a check in order to return to the accountant Valentina Stepanovna on return and to receive money. They keep the check throughout the trip with them so as not to lose - 800 rubles is not money, is it?
Telegram channel "Merciless PR man" on the check: "And they also found the icon" I love the GRU "and a note:" In the event of an accident, return me to the GRU, address. Thank!"
But seriously, the biggest question is why the Dutch spies expelled in April decided to remember it now. Probably, the fountain of fantasies on the subject of Skripale, Petrov and Boshirov has dried up, so it took an urgent need to switch attention to new scary stories about Russia and Putin.
If this "does not go", you can announce a contest of reader stories.