Russia will help Laos in demining the country. To assist in demining the remaining American bombs, a demining detachment of the international mine action center of the Russian Armed Forces is sent to Laos. This was stated by Lieutenant-General Yuri Stavitsky, the head of the engineering troops of the Armed Forces of the Russian Federation, at the eighth meeting of the expert working group of the meeting of defense ministers of ASEAN member countries and SMOA Plus dialogue partners on humanitarian demining.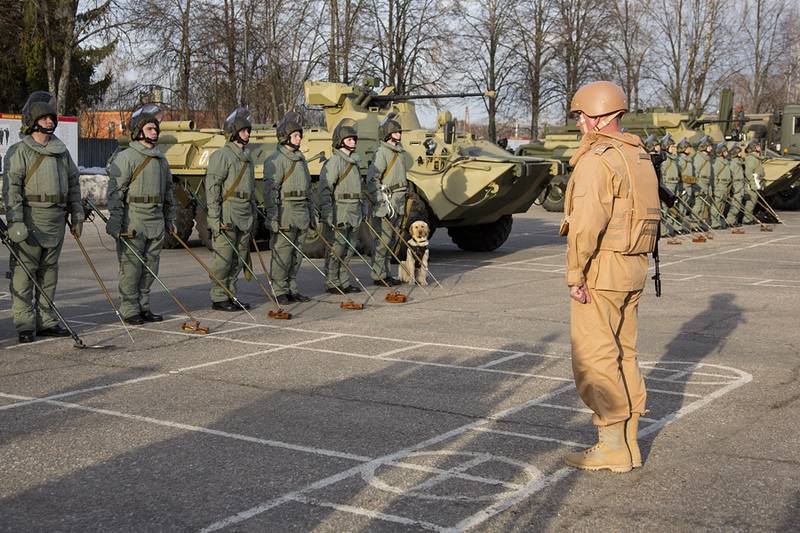 Stavitsky reported that the demining squadron was descending to the Lao People's Democratic Republic according to a decision of the Supreme Commander. During a business trip that runs from October 2018 of the year to March 2019, the squad's staff will assist the Lao sappers to clear American bombs that were dropped on this country in 1960-1970. The jungles of Laos are literally packed with US unexploded ordnance, most of which were cluster and anti-personnel. To date, a third of the American bombs dropped on Laos have not been neutralized, since they are very difficult to detect and neutralize. So far, no country has assisted Laos in demining.
The general noted that the detachment is equipped with the most modern means of searching and detecting explosive objects, and with the sapper's personal protective equipment. During the mission, the detachment's servicemen will not only neutralize the ammunition themselves, but will also conduct appropriate training for local sappers. In addition, Lao sappers will be provided with Russian search and protection tools.