Public opinion monitoring services continue their research on the topic of trust or mistrust of the Russian authorities on the part of the population after well-known legislative changes, including increasing the VAT (from 1 in January on 2019) and raising the retirement age to 5 years. Edition
Kommersant
with reference to Levada Center, it publishes data that suggests that the rating of the Russian president, after his approval of pension changes, fell to a minimum in 5 years. It is noted that he returned to the "Dokrym" indicators.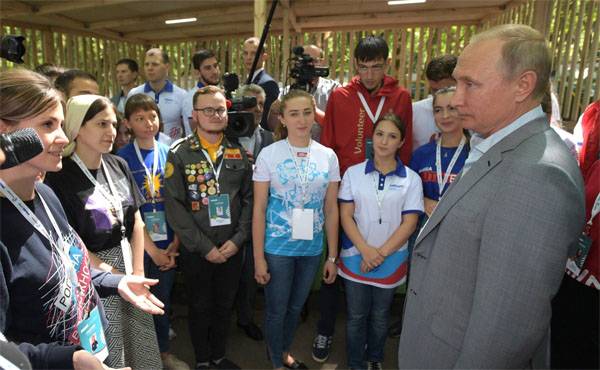 If you believe the estimates of Levada Center, then the trust rating of Vladimir Putin as president of the country for the year fell by 17%. At the moment, it is about 58%. This is the first time in recent times when a survey has shown that ordinary Russians trust the army more than they do to the president. For comparison: the level of confidence in the Armed Forces of the country is 66%. Earlier, a sharp increase in the approval of the activities of the President of Russia was associated with his decision to reunite with the Crimea.
According to Levada Center, the number of Russian citizens increased from 4-s to 13-percent, and during the poll they stated that "the president is not at all trustworthy".
At the same time, it can be said that this is the highest rating among the heads of state in which in recent years a decision was made to raise the bar of retirement age.
The survey was conducted on 20 in September and covered 1,6 from thousands of Russians in the 52 regions of the country.
Ранее
Levada Center
published data from another survey: the attitude of the Russians to the ongoing pension reform. It turned out that a negative attitude towards legislative changes in this area was demonstrated by 85% of respondents. 11% of respondents reported a positive attitude towards pension reform.