The certification process for the new American tactical nuclear bombs B61-12 has been completed. Now, as stated in the US National Department of Nuclear Safety, B61-12 will begin to be mass-produced at the Pantex plant near the city of Amarillo (Texas, USA) - this month. It is stated that the new nuclear bomb will replace all the major previous versions, including the B61-3, -4, -7 and -10, which ultimately aims to reduce the maintenance costs of this deadly
weapons
USA.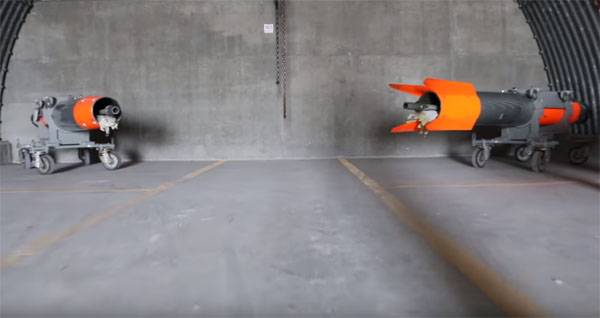 Research B61-12 lasted about three years and ultimately confirmed compliance with the required parameters of the Pentagon, including such a parameter as the affected area. The certification involved 12 independent experts, as reported
Defense News
.
It is noted that this nuclear bomb is certified for such carriers as B-52, B-2, F-15, F-16, F / A-18, as well as for multi-purpose fighters of the Air Forces of Britain and Germany Tornado. It is stated that the certification of ammunition for aircraft of European partners of the United States was carried out "on the basis of an agreement within NATO." Does this mean that the United States is ready to transfer the B61-12 nuclear bombs from Germany, which does not have the status of a nuclear power? Although the United States has long since turned the Federal Republic of Germany into the European warehouse of tactical nuclear weapons, having deployed tactical nuclear bombs of previous generations a few decades ago at its military bases on German territory.
In this regard, the statement of the American General Ronald Allen, representing the aforementioned "nuclear" department, looks like an extreme degree of cynicism:
This demonstrates the continued commitment of our joint team to meeting the solid demands of safe and effective nuclear deterrence.
Another would add "non-proliferation."
The Defense News article states that the B61-12 application put an end to the tests at the Tonopah training ground (Nevada, USA). The tests were considered successful, and the commission decided to allow the mass production of these munitions.
The program to upgrade the tactical nuclear air force will cost the Pentagon 9,5 billion dollars. However, it is already stated that the existing funding is not enough.