The British Guardian newspaper comes out with
an article
which, to put it mildly, calls into question all the accusations of London against Russia. In the material of the British media refer to the book of the journalist of the British television and radio company "BBC" Mark Urban, who is said to have talked with Skripalom.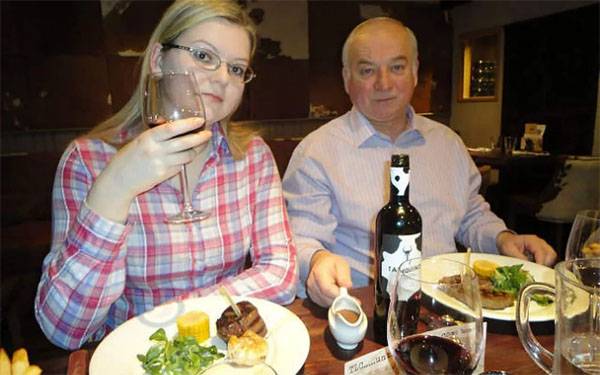 Urban writes that he spoke to a former Russian military intelligence officer after his "poisoning in Salisbury." The article says that Skripal is "a shameless Russian nationalist" who does not believe that his poisoning is the work of Russia. Also, Skripal, if you believe the publication, noted that he was worried about his safety, but at the same time wants that there were no obstacles to his visit from his relatives and friends. Further more.
From the material:
Skripal, as it turned out, is often watched by Russian TV channels, including Russia's first TV channel, First.
This is regarded as a real blow to Western democracy.
The article, which has already been called a sensation in Britain itself, says that Sergey Skripal, who has woken up after poisoning, said that he considers Crimea to be Russian.
From the article in the British edition:
He spoke dismissively of the Ukrainians, saying that they needed a shepherd. He also added that if the Russian troops had been ordered to enter the Donbass, they would have easily reached Kiev, and "it was all over".
Also in the Guardian are some details of the recruitment of Sergei Skrypal British intelligence agencies.