Iranian units launched a missile attack on terrorists in the province of Deir ez-Zor. The bodies of 50 residents who died under the rubble were found in Rakka. US and Turkey will begin joint patrols in Manbidzh. Reports about it
FAN
with reference to local sources.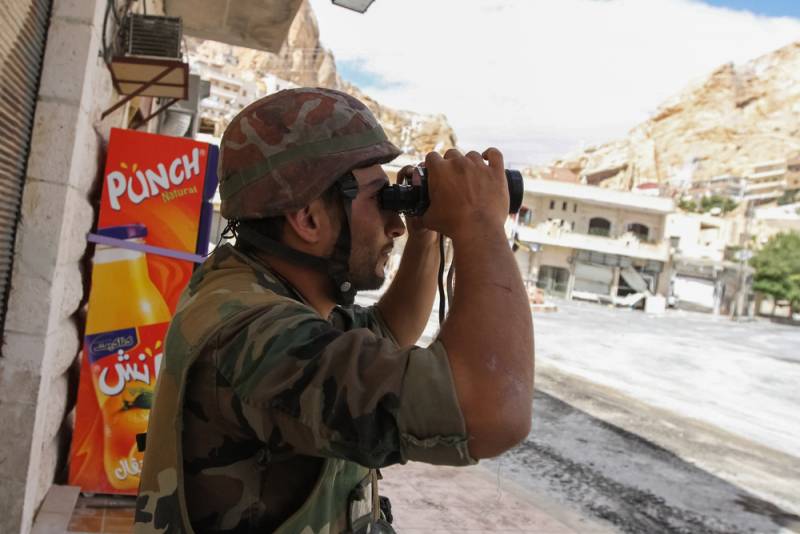 Syrian army units completed the formation of several new checkpoints in the western and northwestern suburbs of Damascus. An international construction exhibition "Restoration of Syria", organized by Al-Bashek, opened in the capital itself. It was attended by companies from Russia, Iran, Armenia, Jordan and Brazil, specializing in the construction of civil communications, ecology, agriculture, health care, energy, banking services, etc.
The Iranian Air Force launched a missile attack on the objects of the IG grouping (banned in the Russian Federation) in the Hadjin region south of the administrative center of Deir ez-Zor province. The purpose of the attack is the destruction of the organizers of the terrorist attack in the Iranian city of Ahvaz on September 22. According to preliminary data, as a result of the strike, one of the high-ranking leaders of the group was destroyed, as well as more 10 militants.
The environs of the city of Manbij (northwest Syria) will be patrolled by joint groups, which will include US and Turkish troops. The parties are currently working on the details of joint action. In addition, the Americans will share with the Turkish military their skills needed in the implementation of patrols. According to representatives of the United States, such events can avoid clashes between the Kurds and the formations of the "free army".
In the city of Rakka, over the past week, more than 50 bodies of civilians who died under the rubble of buildings during the American bombardments that were carried out during the storming of the city in 2017 were found. The search for bodies involved in civilians - neither the Kurds nor the US military in the analysis of debris are not involved.
Government forces have cleared a number of other shelters of IS militants near the borders of the provinces of Essaouida and Damascus. As a result, the Syrian army was able to significantly expand its area of ​​control in the region.