The Ukrainian military command plans to send to the Donbass this winter at least 3 thousands of recruits, reports
RIA News
a message from the representative of the People's Militia of the LPR Andrey Marochko.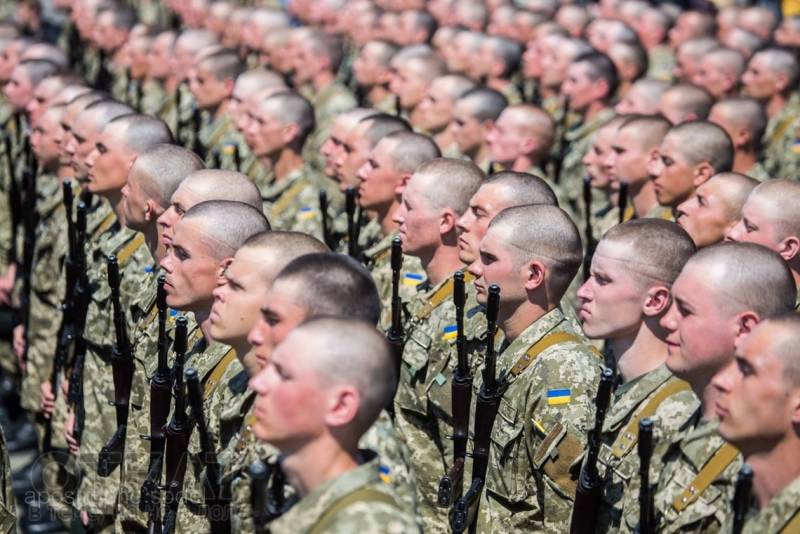 Recently, President Petro Poroshenko, by his decree, extended the terms of the autumn draft campaign from two to three months. Later in the military department of Ukraine, they explained that this decision was connected with an increase in the distribution schedule for the appeal of young people to the National Guard and the State Border Service.
According to Marochko, the Ukrainians do not want to serve in the Armed Forces, their mass dismissals from the Armed Forces of Ukraine led to a low staffing level in the Donbas.
Thus, by the middle of winter, at least 3 thousands of recruits will be sent to the zone of conducting environmental protection (operation of the joint forces) in order to at least partially replenish the connections, he added.
At the same time, the representative of the ministry did not rule out that the published figures of citizens called up for military service would noticeably differ in the smaller direction from the actual number of conscripts.
Recall that in the 2014-2017 years, Kiev spent in the Donbass "anti-terrorist operation," then the name was changed to "joint force operation." This measure, in the opinion of the authorities, should lead to an increase in the role of the security and law enforcement agencies in resolving the situation.
At the same time, units of the Supreme Court of Ukraine continue to suffer non-combat losses. For example, today the Kherson regional police department announced the initiation of a criminal case on the fact of an explosion in one of the military units, as a result of which a contract soldier suffered, who received serious bodily injuries. According to unofficial data, the accident occurred as a result of careless handling of ammunition.