The fifth-generation Russian fighter, the Su-57, equipped with the P-37M hypersonic missiles, can be a serious threat to the most advanced combat aircraft. New missiles will be able to hit high-speed targets at a distance of more than 300 km. This writes the British edition
Daily Express
.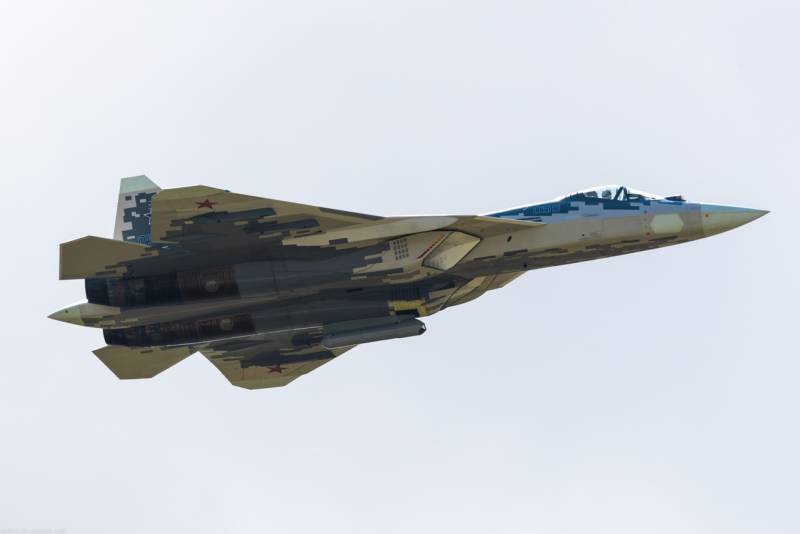 With overhead targeting container
The article argues that Russia's intention to update its most modern fighter jets, equipped with new hypersonic missiles, is largely due to the escalation of its participation in the Syrian conflict.
Rocket R-37M is an updated version of the rocket, which was put into operation in 80-e.
The new model of the rocket is at the final stage of development and will be equipped with a new guidance system, and in terms of weight and length it will be less than the former P-37.
The previous model was one of the largest air-to-air missiles, the length of which was 4,2 meters, and the weight - 600 kg (with the weight of the warhead 60 kg).
The British edition underlines that Boris Obnosov, who heads the Tactical Missile Weapons Corporation, has already confirmed the information in the media about equipping the Su-57 aircraft with new missiles.
It is planned that the delivery of the first batch of Su-57 fighters will arrive in the VCS in the 2019 year. This portal "IN" has already reported to readers.
The very same publication in the British press - another attempt to catch up with fear in the Western public and accuse Russia of insidious plans.
For reference: Su-57 is a fifth-generation multipurpose fighter. It is able to destroy air targets, both in long-range and melee combat, to hit enemy surface and ground targets with overcoming air defense systems. One of the advantages of this combat aircraft is also the ability to monitor the state of the airspace at a great distance from the place of permanent deployment. In this case, the key functions of the Su-57 can be considered a combination of the functions of the strike aircraft and the fighter.