Specialists of the concern "Tehmash" develop the concept of an adjustable projectile caliber 152 mm for artillery systems, reports
TASS
a message from the deputy general director of the enterprise, Alexander Kochkin.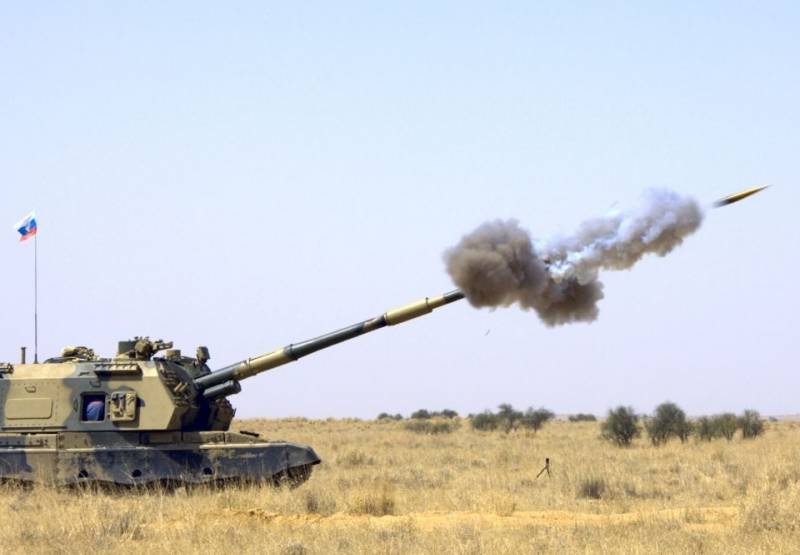 According to Kochkin, after the shot, the projectile will fly along the usual ballistic trajectory, but closer to the target, it will begin to adjust its flight at the expense of its own control system.
He noted that it is quite difficult to implement a control system in such ammunition due to powerful dynamic loads - the projectile experiences them at the time of the shot, while rotating in the bore and then in flight. Optics in such conditions (at rotational speed up to 30 ths. Revolutions per second) will not work - the picture will be blurred. Therefore, the development and is considered difficult, added Kochkin.
The general director also said that the designers are considering several ways to adjust the flight at the final stage, including the aerodynamic surfaces on the fuse or the use of jet miniature engines.
At the same time, according to him, corrected ammunition should occupy an average price niche - more expensive than conventional projectiles, but cheaper than Krasnopol's type of guided ones. He added that this development is not incorporated into the state armament program, so the corporation will maintain it at its own expense.
The agency recalls that the 1980-mm adjustable projectile, known as the "Centimeter", was already created in Russia for the 152 years. It was used by Soviet troops in Afghanistan. The adjustment of its trajectory began meters behind 600 to the target highlighted by the laser designator. The flight was corrected by the inclusion of jet engines.