Air defense and air forces of seven CIS countries have begun training, in which they take part around 100 aircraft, including strategic bombers, reports
TASS
.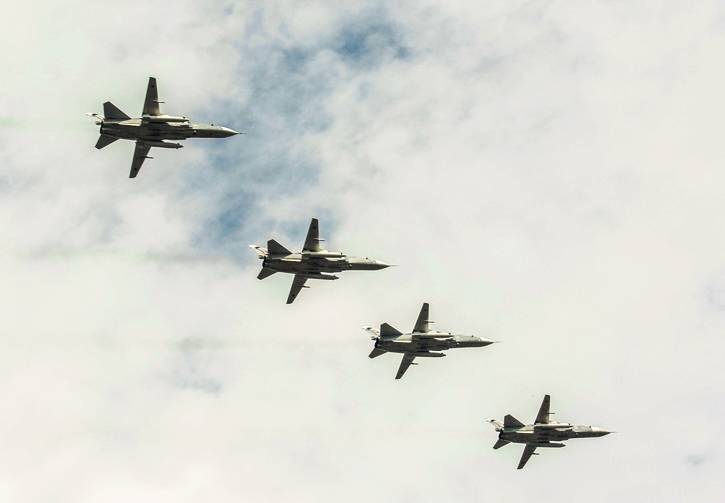 The events are held under the leadership of VKUS Russia, on Thursday morning 130 command posts started working on the tasks.
According to the Russian Defense Ministry, up to 100 fighters, bombers, attack aircraft and interceptors of the Su and MiG families, Tu-95, Tu-22, Tu-160 and Ka-8 helicopters were involved in the exercise. from Russia, Belarus, Armenia, Uzbekistan, Tajikistan, Kazakhstan. In addition, units of anti-aircraft and radio-technical forces of these countries are involved in the training.
According to the information, the exercise began with the discovery of the air "enemy" in the "Eastern European and Central Asian regions." The role of violators is performed by the strategic missile carriers of the DA VKS RF.
During the events, the troops involved will work out the actions of the duty forces on aircraft that violate the borders of the Commonwealth. There will also be worked out the task of preventing the hijacking of aircraft and assisting the crews of aircraft and helicopters in distress.
The military added that the forces involved in the exercise are controlled from the Russian Center for Control of VCS (Moscow).