Idlib province in Syria has really become a nest for many terrorist organizations, the militants of which were brought there by the Russian military from several regions, reports
RIA News
Statement by Assistant Pentagon Chief Storey Karem at a congressional hearing.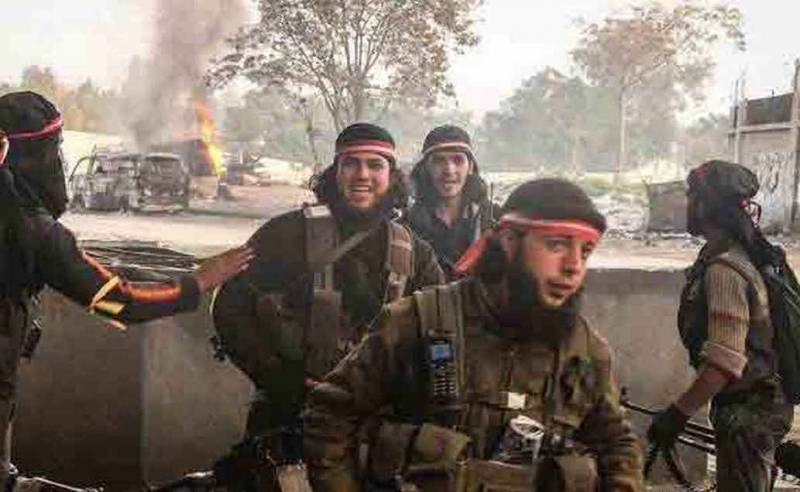 One of the congressmen asked Karem what explains the presence in Idlib of the order of 20-30 thousands of terrorists, including al-Qaeda fighters (banned in the Russian Federation), which the US military must destroy. But instead, government representatives oppose any operation in Idlib. And not only object, but also threaten those who want to spend it.
Indeed, there is no doubt that Idlib has become a "wasp nest of terrorism", but, unfortunately, this was possible because of the territorial control policies conducted by the authorities of the SAR and Russia - they conducted, using de-escalation zones, negotiations on the ground and In order to clean specific areas, militants of all stripes who refused to lay down were taken to Idlib.
weapon
. Thus, the province has become a "trash" for the most notorious terrorists, said Karem.
He also noted that the threat posed by ISIS (IG, the organization is banned in the Russian Federation) will continue even after the physical destruction of the "caliphate".
According to the Assistant Minister of Defense, under the onslaught of the enemy, the terrorists began to move to the underground position, organizing a covert rebel network.
Recall, Idlib is the last region, not controlled by Damascus. Recently, the presidents of Russia and Turkey agreed to create a demilitarized zone along the contact line of armed opposition and government troops in the province by mid-October, and the heads of military departments of the two countries signed a memorandum on stabilizing the situation in the Idlib de-escalation zone. Iran, in turn, noted that the agreement of the Russian Federation and Turkey helped to prevent a large-scale war in Idlib.