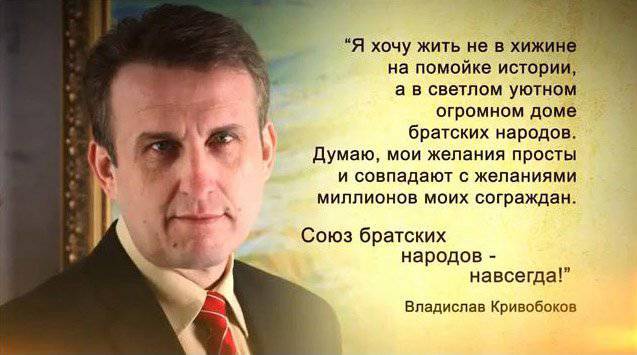 Politician Vladislav Krivobokov, a former member of the faction of the Communist Party of Ukraine in the Lugansk Regional Council, made a video about the future civil war in Ukraine.
In the video, made in the style of a computer game, it is a conflict that broke out in 2015 due to the reluctance of Ukraine to join the Eurasian Union, reports LUGANSK media style.
Voice-over tells how the army of the "Eastern Liberation Corps" - volunteers of Donbass and Slobozhanshchina - fights with groups of the Western Committee of Resistance to Dictatorship and knocks out the last from Poltava, Cherkassy, ​​Chernigov, and then Kiev.
At this time, the former prime minister, who was treated in Germany, returns to Ukraine and agrees with the West on the introduction of NATO troops to Ukraine.
At this time in Sevastopol, ships of the Black Sea Fleet of the Russian Federation have already been put on alert.
At the end, several figures are given regarding the dubious prospects of Ukraine within the European Union.
We note that Krivobokov has long been actively campaigning to popularize the ideas of the "Eurasian Union". In particular, on the Lugansk TV channels in November last year, thematic commercials were broadcast, which were taken off the air only after the appeal of Yulia Tymoshenko's Deputy Elena Kondratyuk to the Prosecutor General's Office and the National Council on Television and Radio Broadcasting.