Russian human rights defenders, who spoke at the UN with a report on the "Crimean sanctions", tried to ban the use of the word "Crimea", and the members of the Ukrainian delegation who tried to disrupt the speech by shouting did not do it, the RIA reports
News
with reference to the statement of the head of the working group on international legal issues at the permanent mission of the republic under the president Alexander Molokhov.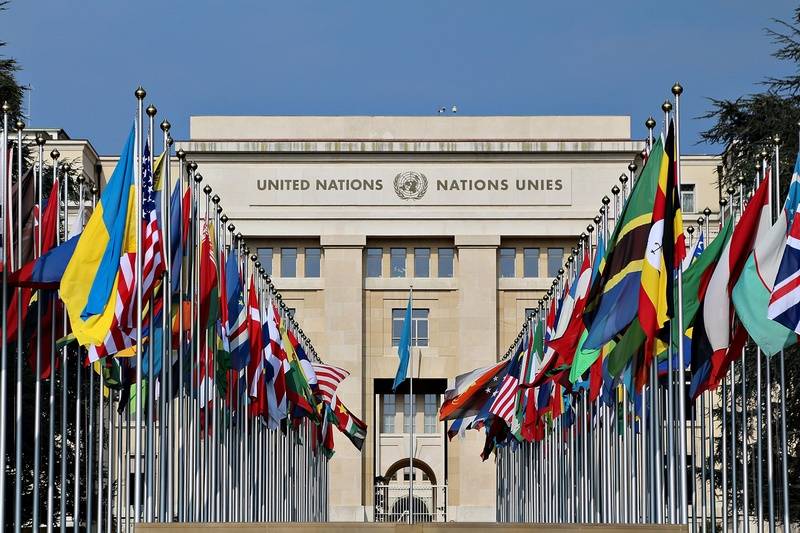 According to Molokhov, the day before he made a report to the UN on the "Crimean sanctions" from the United States, the European Union and Ukraine. According to the UN rules, the texts of the reports were sent to the UN secretariat in advance. Someone "very clever" from the secretariat, said Molokhov, tried to edit the original texts. Against this background, correspondence between Russia and the UN secretariat ensued, in which the Russian delegation to the secretariat was demanded not to use the word "Crimea" and remove it from the text altogether, replacing it with "the autonomous republic of Crimea, Ukraine". Only in this way and not otherwise.
The situation has reached a joke. In all seriousness, in order to emphasize the absurdity of the situation, we proposed to change the phrase "Crimean Tatars" to "Ukrainian Tatars" in the text
- added Molokhov.
Earlier, Molokhov, at the UN site, made a report in which he spoke about the blockade of the supply of water and electricity, the transport, commodity and food blockade of the peninsula from Ukraine, as well as other restrictions on the rights and freedoms of the inhabitants of Crimea. His speech tried to disrupt the Ukrainian delegation, but it still took place. As it turned out, half of those present did not even guess about the existing problems of the Crimea, since all this time only the Ukrainian side had been heard.