The Qatari Al-Jazeera Information Service comes out with material on the situation in Syrian Idlib. In particular, there is an important diplomatic decision reached during the negotiations between Russia and Turkey. This decision is connected with the rejection of the CAA offensive on the militant positions in Idlib.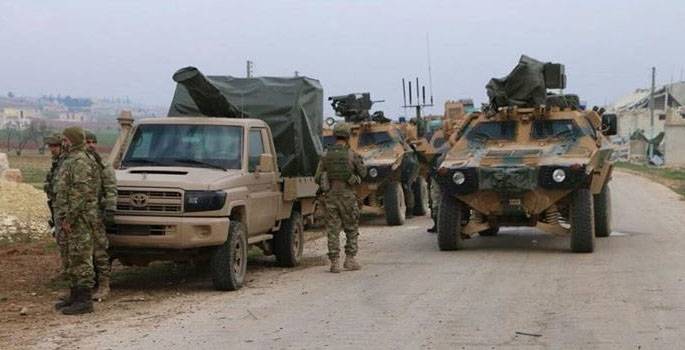 In this case, Al-Jazeera makes it clear that at the moment, as they say, the ball is on the Turkish side. After all, the rejection of the CAA is associated with the agreement that Turkey will take measures to disarm the radical groups in Idlib. It was for these purposes that an additional Turkish military contingent deployed across the border in Hatay province was sent to Idlib.
It is noted that the greatest problems in Turkey may arise with the terrorist group "Hayat Tahrir ash-Sham" associated with Al-Qaeda (* banned in the Russian Federation). The leaders of this group are clearly not in a hurry to disarm, and, as noted, at any moment they can join the battles with the Turkish army. At the same time, in Al-Jazeera they make it clear that Hayat Tahrir ash-Sham could receive certain foreign support for this situation.
Of
material
:
Abu Abdullah, a former member of Hayat Tahrir ash-Sham *, who spoke on condition of anonymity, told Al-Jazeera that the group did not trust Turkey and was worried about its military presence in Idlib. For this reason, the group set up its well-armed outposts near each Turkish observation post.
It was noted that the majority of current members of this terrorist structure are against the cooperation with Turkey. According to Abu Abdullah, while "Hayat Tahrir ash-Sham" * focuses on confrontation with ISIS militants *.
Where did ISIS militants come from in Idlib? It is said that these are the remnants of a terrorist group, defeated by a coalition, that had moved from Iraq. This is to the fact that previously individual experts (including Western ones) ridiculed statements by representatives of the Russian center for reconciliation of the warring parties that the Igylists were stepping up in Idlib, preparing an offensive with the aim of expanding their zone of influence.
We can safely say that today's Idlib is a real kaleidoscope in which the alignment of forces changes constantly, and the picture can "fall down" at any time if the largest terrorist groups are not destroyed or at least disarmed. Case for Turkey?