On the eve of the "VO" went
news
material that the Russian Su-34 bombers used the latest during the exercises
aviation
X-35U missiles. Now the Ministry of Defense of the Russian Federation publishes an official video of the use of the latest aviation ammunition.
The strike was dealt to a group of conditional enemy ships. The maximum declared range of these anti-ship missiles 250 km.
It is noted that the X-35U missile is capable of destroying a corvette-class warship. In this case, the aircraft is not included in the fire attack zone of the ship's air defense weapons.
The video demonstrates the exact hit of an air-based anti-ship missile in the central part of the target, simulating a conventional enemy warship.
The X-35U anti-ship missiles have been put into service in Russia since 2014. At the same time, the manufacturer notes that they can be used as weapons not only for bombers, but also for other modern and promising classes of operational tactical aviation aircraft of the Russian Federation Air Force.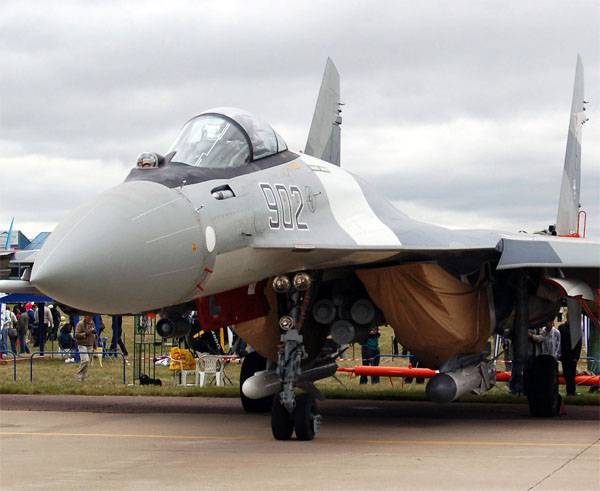 The photo shows the location of the X-35U anti-ship missile on one of the sub-engine pylons of the Su-35С fighter.