The British authorities are ready to place in their own country activists of the organization "White Helmets", who worked in Syria, giving them the opportunity to start life anew, reports
RIA News
a joint statement by the foreign ministers, ministry of internal affairs and the ministry for international development of the United Kingdom.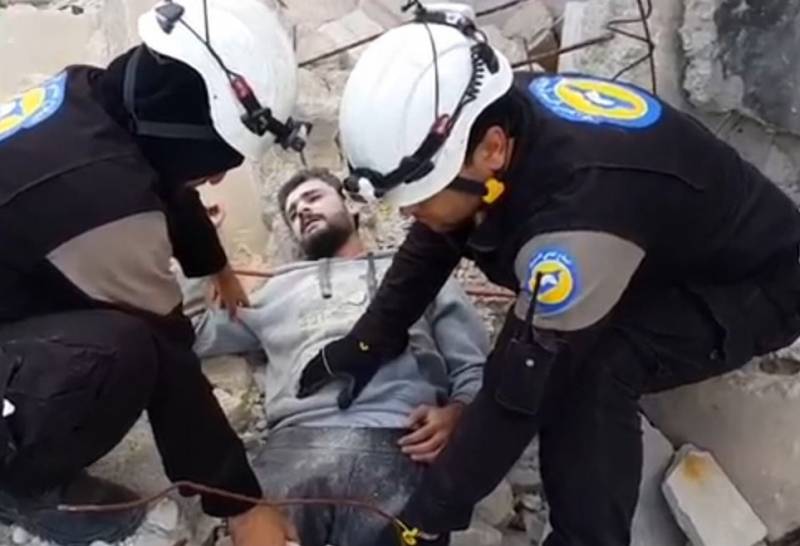 It is reported that the granting of asylum to the members of the organization "White helmets" and their families will be carried out within the framework of the program for the resettlement of people at risk. Currently, work is underway to resettle the "brave" activists.
According to Foreign Minister Jeremy Hunt, the international community respects them for the courage shown in saving lives. In addition, they are nominated for the Nobel Peace Prize, as "the heroes of our time." And the British government, he said, is very pleased with their relocation.
In turn, Interior Minister Sajid Javid said that White Helmets saved thousands of Syrian lives, so he was not only happy, but also proud of the opportunity to help these people, "give them an opportunity to start life anew."
The statement also claims that the "civil defense organization" ("White helmets") saved the lives of more than 115 thousand people.
Recall, "White Helmets" gained fame thanks to videos on the web, in which activists save civilians from the rubble. However, in parallel, videos began to appear staged "rescue" of the Syrians, including from the "chemical attacks of Damascus."
Moscow stated that the organization's activities, funded by Western countries, including Britain, were aimed at discrediting the authorities of the SAR - "White Helmets" were repeatedly caught in fake reports, including staged chemical attacks.