"Military Review" decided to draw attention to the Israeli press and first of all to the user comments in the Israeli press after the statement of the head of the Ministry of Defense of Russia Sergey Shoigu about the supply of C-300 to Syria and radio-electronic suppression over the eastern Mediterranean.
Recall that Israel rejected the statements of the Russian side about its actual provocation, which resulted in the death of 15 Russian soldiers on board attacked by the Syrian rocket IL-20. The Israeli command once again stated that at the moment of hitting the aircraft of the Russian Aerospace Force of the Russian Federation with the C-200 CAA missile, the Israeli F-16 had already returned almost to the home airfield.
Numerous harsh comments in the Russian press about Israeli actions in the area of ​​the Russian military base in Syria, so to speak, are more than offset by Israeli "commentators".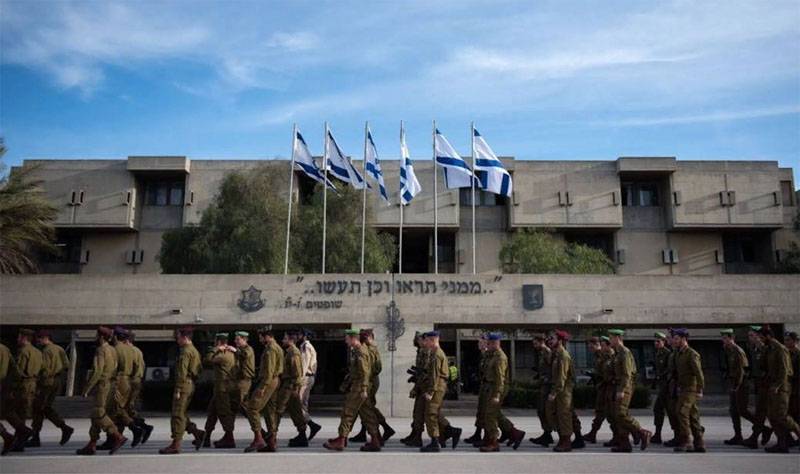 We present a translation of several short comments from readers of electronic versions of Israeli newspapers (including Edinot Ahronoth) and the Israeli segment of social networks. In this case, it is worth paying attention to the fact that some comments look very entertaining, and not all Israelis are ready to whitewash the actions of their military command and political leadership.
Some such:
All the same, Putin has no missiles against Bibi's stupidity (as Israel's Prime Minister Benjamin Netanyahu called "VO").
This is all because of Bibi, who brought us and this relationship to such a state.
This is what happens when Bibi chose to use the money allocated for the development of underwater
fleet
.
From the category of "philosophical":
Instead of trying to show who is right, it was necessary to send Lieberman to the negotiations. Even when the cat thinks that she is right and is still ahead of the tiger, he will speak beautifully. So it is in nature.
Other options:
This is their (Russian) true face.
Previously, we only exported ground-to-surface missiles abroad — apparently, it is time to use them ourselves.
Yes, let them put at least C-300, at least C-600. Just what does this solve for Russia?
And why our military send there airplanes? I do not understand. We have long-range high-precision missiles. Why not send them on a "Syrian trip"? What, from the warship can not do this?
Now for sure: the best defense is attack.

They were looking for a pretext to arm the Syrians with modern anti-aircraft complexes.
Putin has nothing to do with Syria. Let him clean.
As you can see, the opinions of the Israelis about the situation in Syria and the tragedy with IL-20 sometimes differ radically. From "Netanyahu is to blame for everything" to "Putin is to blame for everything." The palette is wide, as in our country.