The Moldovan pro-Romanian government and the Constitutional Court once again carried out a joint "knight's move" while trying to promote initiatives that were ready to block by the country's president, Igor Dodon. The president refused to support the candidacy that pro-Western elites promoted to one of the government posts.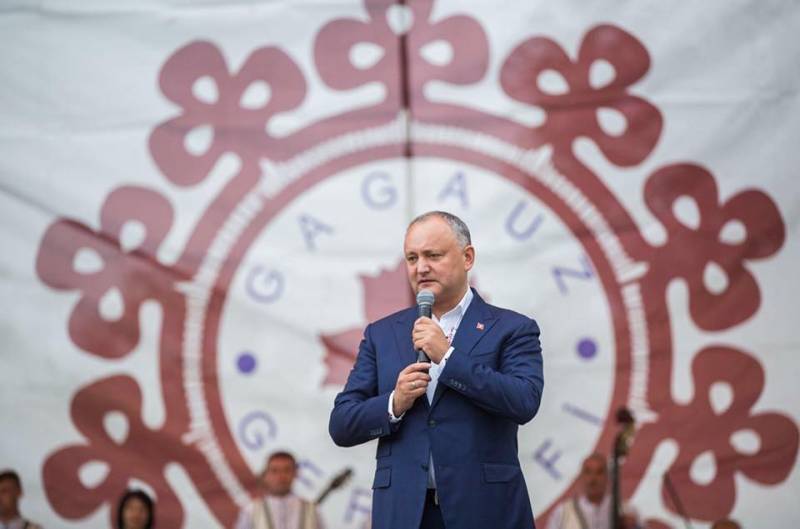 The point is that Dodon twice refused to support the candidacy of Evgeny Sturza, proposed for the post of Minister of Defense of Moldova by Prime Minister Pavel Filip. In order to "neutralize" the very possibility of the president to influence appointments in the government, the constitutional court of the republic simply removed Dodon from his presidential position.
Thus, Moldova becomes the only country in the world where, over the past few months, the president is in fact declared to be incapable of performing his duties for the third time.
The Constitutional Court of the Republic of Moldova announced today that President Igor Dodon "is in a state of temporary disability". At the same time, his powers were transferred to the chairman of the country's parliament. It should be noted that a couple of days ago the pro-Romanian forces in parliament began collecting signatures for the impeachment of the president.
In this regard, it can be stated that the Government and the Parliament of Moldova are taking frank measures of political blocking of the work of an official from among the representatives of the supreme power of the country.
Igor Dodon's comment:
By its decision to suspend from office the President of the Republic of Moldova, legitimately elected by direct vote of citizens, the Constitutional Court allowed double lawlessness: nullified my attempt to stop a serious violation of the law and allowed this violation to be committed by the so-called acting president. I regret that instead of stopping the serious violations committed by the authorities, the Constitutional Court gives the green light to their continuation. This once again raises big questions about the professionalism and independence of the judges of the COP. Representatives of the authorities and institutions that they control simply do not realize the seriousness of their actions and their consequences. But sooner or later they will have to answer for all these violations. They will respond to the full extent of the existing law, which today they are so shamelessly violating by promoting their narrow party interests.