Japan launched a heavy rocket H-2B with an unmanned spacecraft Kounotori 7 (Aist-7), which will deliver cargo and experimental equipment to the International Space Station.
RIA News
.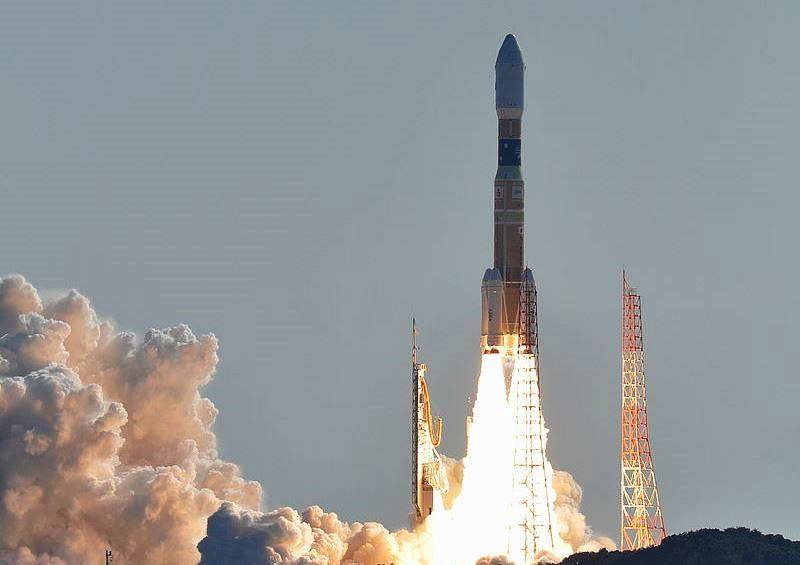 Among the equipment are two mini-satellites STARS-Me. The cubic devices with the 10 face are connected to each other with a 10-meter steel cable, along which a small capsule with a motor and a camera moves. This design will be released into the open space, where the model of the space elevator will be tested.
According to Masahiro Nomi, a professor at the University of Shizuoka, no one has yet tested how it works - the idea of ​​a space elevator still existed only as an idea. The task of the experiment is to find out what will happen in space if a cable is pulled between the two satellites and the device is started up.
The development of the project took the company Obayashi Corporation. It is assumed that the elevator will be able to deliver not only cargo into orbit, but also space station blocks, which will then be sent to the Moon and Mars.
The idea is as follows. First, a satellite is output to a low orbit (about 300 km), on the basis of which the creation of a spacecraft will begin. An already completed ship will rise into a geostationary orbit and will rotate at the same speed as the Earth, that is, it will always be above the same point. Reaching a height of about 36 thousand. Km, he will begin to produce a cable of nanomaterials, and he will continue to gain height. After the ship reaches a height of 96 thousand km, its cable reaches the Earth.
Then, using the shuttle, work will begin to strengthen the cable, which will eventually have to withstand the hundred-ton lift. And only after that will the construction of stations in geostationary orbit and at other heights begin.
The current experiment should reveal the possibility of implementing what is the principle of the space elevator, the movement of cargo along a cable stretched between two satellites, Nomi explained.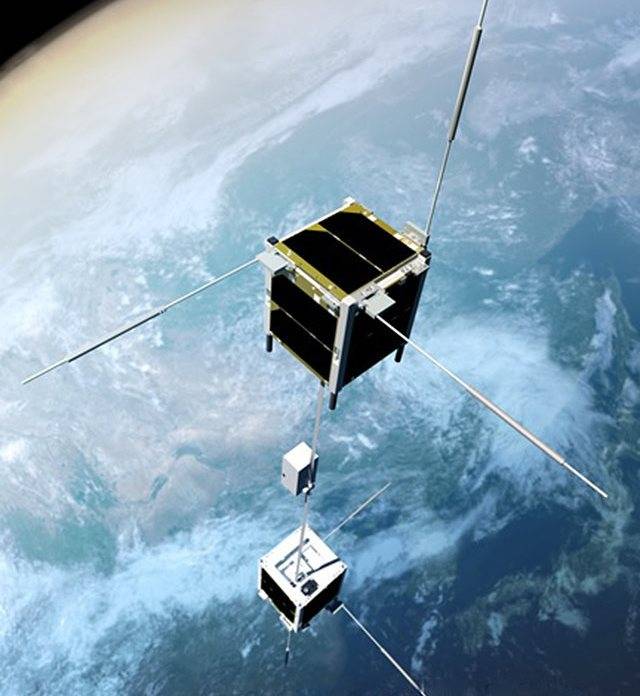 Sketch of a set of two small satellites STARS-Me
.
At first, the two satellites will function as a single unit, but then they will independently disconnect and stretch the cable between them. When the "elevator" is ready, the elevator will receive a command from the Earth and will start moving. It takes about 2,5 months to deploy the system (including checking all the hardware). The test itself will last no more than a few minutes, the professor said.