The North Atlantic Alliance will take action and stand up for Kiev if Russia's behavior in the Sea of ​​Azov does not change. This was stated by a veteran of foreign intelligence of Ukraine, now retired, Lieutenant General Vasily Bogdan.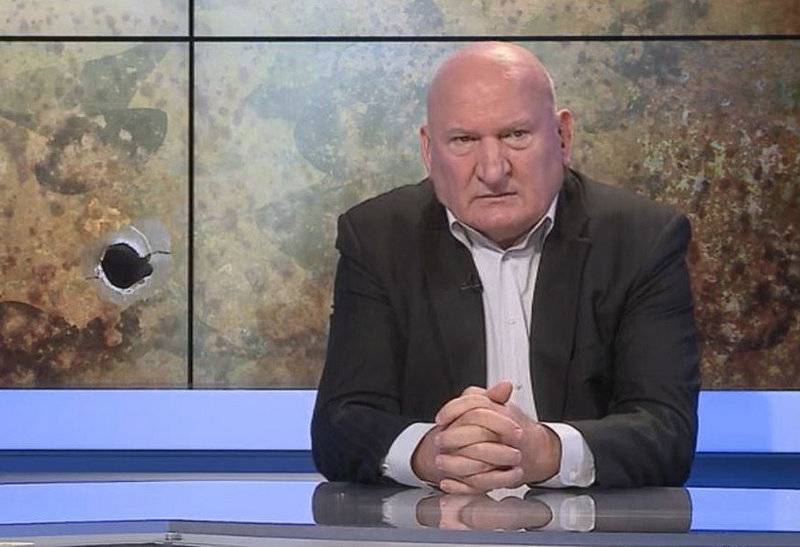 In an interview with the Ukrainian edition of Apostrof, Bogdan, in particular, said that while Ukraine is trying to resolve the issue of liberation of Donbass and Crimea "from occupation" by diplomatic means, but sooner or later it will use military force to release the "temporarily occupied territories". First we will win the Donbass, and then the turn of the Crimea will come, the pensioner is sure.
But at present, Ukraine is not yet ready for the military scenario of "liberating its lands," Bogdan believes, so for the time being it is necessary to step up sanctions against the Crimea so that it becomes clear to everyone that in Ukraine "live better than in Crimea". Ukraine will achieve this within five to six years, raising the standard of living above the Russian.
The only variant of the military scenario is seen by the pensioner only if "Russia's behavior in the Sea of ​​Azov" does not change, and if Russia does not stop "snatching up" in the Black Sea, then NATO will come to the aid of Ukraine and create Moscow "serious problems of a military nature", since Russia's strategic advantage in the Black Sea "does not suit anyone," especially since "Moscow is unable to resist the power of NATO."