Of course, Washington and Moscow are conducting work on Syria and another, hidden from the eyes of the general public, that is aimed at putting an end to the violence in this country, reports
RIA News
Statement by US Ambassador to Russia John Huntsman.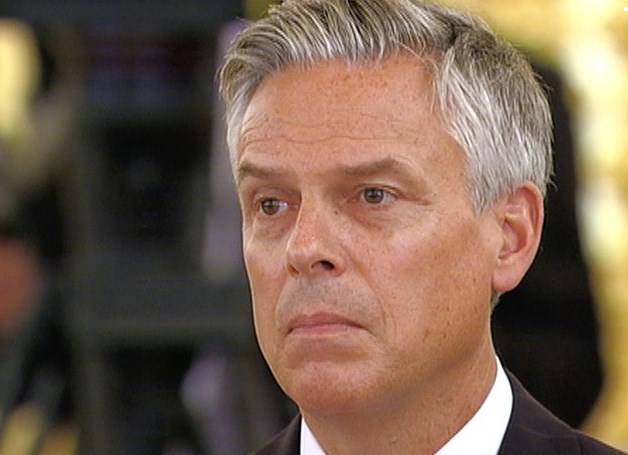 The topic of US-Russian cooperation was touched upon by Huntsman at the AmCham investment conference.
According to the American diplomat, the purpose of this backstage work is to advance in terms of a political settlement in the SAR, which would lead to the emergence of a democratic government in Damascus.
In this regard, it is worth recalling that the United States deployed its troops into Syria without the consent of official Damascus. The American contingent still remains in the republic under the pretext of fighting terrorism, but this struggle is not particularly noticeable. But such "behind-the-scenes" actions of Washington, such as carrying plans for a violent change of power in the SAR, large-scale deliveries, received wide publicity.
weapons
and ammunition for militants, introduction of the term "moderate opposition" to use, training of militants in their bases, attempts to divide the territory of Syria into zones of influence, and others.
In early September, the Ministry of Defense of the Russian Federation explicitly stated that the expansion of the "Islamic State" (a grouping banned in the Russian Federation) was made possible by the criminal inaction of the United States and the Western coalition organized by them.
According to government spokesman Igor Konashenkov, Washington has for several years focused on financing and direct supply of weapons to the fictional "Syrian opposition", but most of these weapons went to terrorist groups, whose goals, by coincidence with US policy, was to overthrow the legitimate government of the SAR.