The craftsmen of the Iraqi army installed twin automatic guns ZU-113-23 on the M2 armored personnel carriers left by the US military, writes
Rossiyskaya Gazeta
.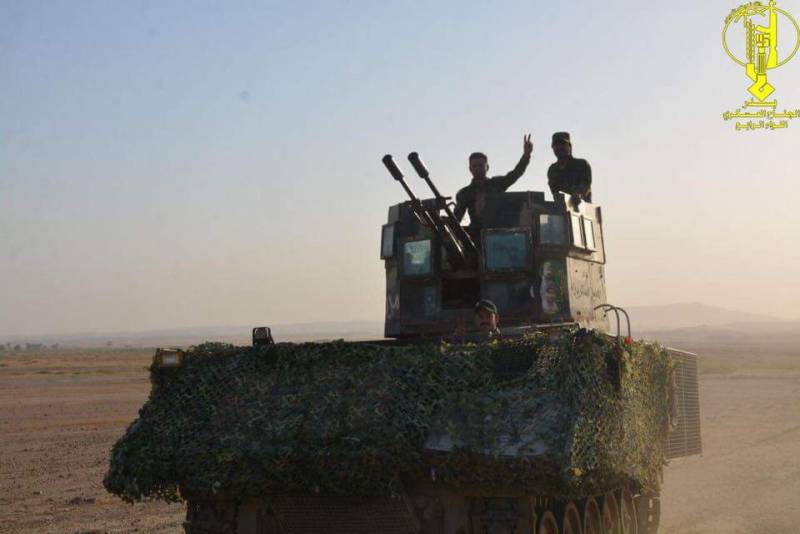 The 23 mm quick-fire anti-aircraft guns were placed in protected rotating towers. For a better view of their equipped with bulletproof windows.
Measures were also taken to further protect the hulls of the armored vehicles themselves — anti-cumulative screens were installed in the side and frontal projections.
Thanks to the work done, outdated armored vehicles gained, in fact, a new life, continuing to serve as fire support vehicles. Recall, the ZU-23-2 automatic guns allow you to effectively fight with the enemy at a distance of 2 kilometers.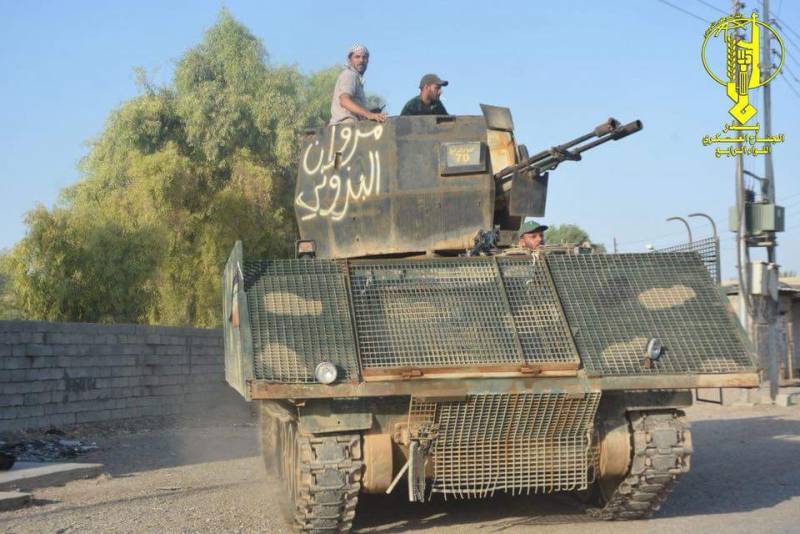 Earlier, in Iraq, the American M113 also met, armed with Soviet installations ZPU-2 of caliber 14,5 mm, which were successfully used by government forces in combat operations against terrorist groups.
In addition, for the same purposes, the chassis of the Soviet "Kvadrat" complexes, which remained in Iraq from Saddam Hussein's army, were used. On tracked vehicles also mounted various
weapon
, including the aforementioned "zushki", protected them with sheets of steel and sent into battle.
Today, the Iraqi Armed Forces receive modern military equipment from the Russian Federation (
Tanks
T-90S, BMP-3, heavy flamethrowers), however, they are not in a hurry to refuse from independently modernized machines.