China continues to expand the space grouping of the domestic satellite navigation system. According to the Chinese Aerospace Science and Technology Corporation of China (CASC), on Wednesday, China put two Beidou-3 navigation satellites into orbit.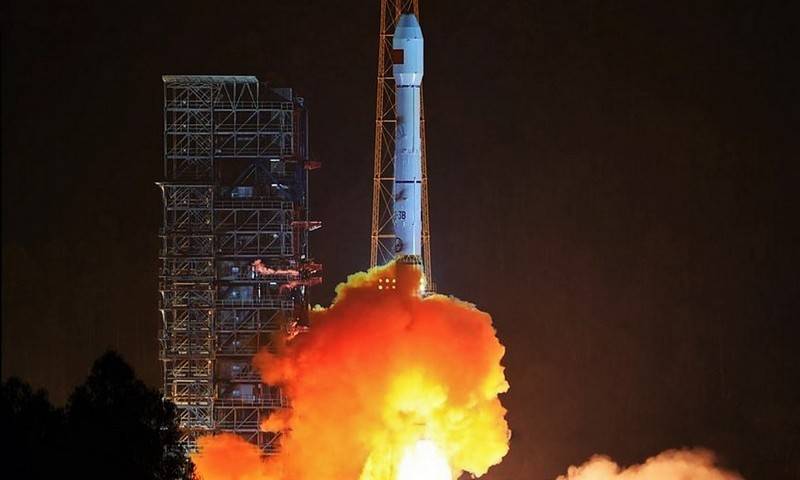 The successful launch of the Changzheng-3B and Yuanzheng-1 launch vehicles took place on Wednesday from the Xichang cosmodrome in Sichuan province in southwestern China. Two navigation satellites of the Beidou-3 type have become the 37-m and 38-m satellites of the global navigation system Beidou, created by China. Both of them went into a given orbit and are waiting for testing, after which they will join the main network and will work with previously launched Beidou satellites. Currently, the Beidou-3 system (global, created simultaneously with the national Beidou-1 and the regional Beidou-2) has 14 satellites.
In total, by the end of this year, China plans to increase the number of Beidou-3 satellites put into orbit to 18, and by the end of 2020, bring them to 35, thereby completing the formation of a global network.
Today, the Beidou-3 network covers the entire territory of the country and part of the Asia-Pacific region, and by the end of the year, China plans to start providing basic navigation services to countries along the new Silk Road. After the final formation of the satellite constellation by the end of 2020, the services of the Chinese navigation system are planned to be provided worldwide.