The regional electoral commission of Primorye canceled the election results in the region. Recall that the scandal erupted after the announcement of the results of the vote. If after processing the 96 with more than one percent of the ballots, the leadership was retained by the candidate for governor from the CPRF with a margin of more than 3,5%, at the last moment the candidate from United Russia was declared the winner. At the same time, the data turned out to be such that on a number of polling stations all 100% of voters voted for the unicorn.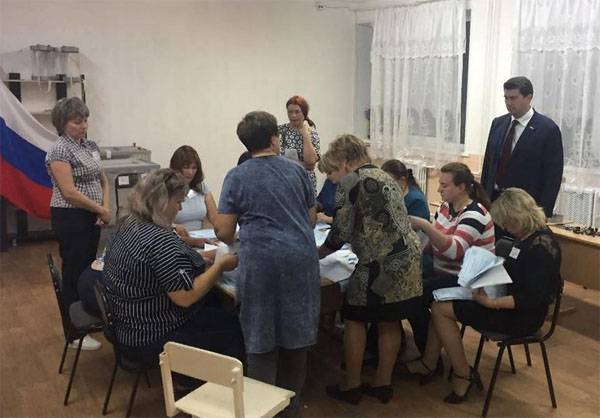 The results (announced by the regional electoral commission) of Andrei Tarasenko ("ER") - 49,55%, Andrei Ishchenko (KPRF) - 48,06%.
The CEC commission left for Primorye, and after some time the chairman of the CEC Ella Pamfilova urged the regional electoral commission to cancel the results of the second round of elections due to numerous violations.
From the message of the Chairman of the Primorye Regional Election Committee, which leads
Interfax
:
The election results can not be considered reliable. The regional election commission takes into account that significant violations of voting may serve as a basis for declaring elections illegal. Based on the above, I propose to adopt the following decision: to declare the election results invalid.
12 members of the Primorsky Krai electoral committee from 13 voted for the cancellation. One spoke against.
The cancellation of election results in Russia took place for the first time.
Earlier it became known that Andrei Tarasenko, having changed his opinion several times, eventually declared that he was not ready to participate in the repeat elections of the governor of Primorye.