There are accurate data on what exactly the objects put an Israeli air strike in Syria. We are talking about the use of aircraft F-16 Israeli Air Force. In the satellite images that appeared on the network, you can see the destroyed buildings in the province of Latakia. It is claimed that they all belonged to the Hezbollah group, supported by Iran.
At the government level, Israel does not comment on statements that it was the Israeli warplanes that struck. In this case, the images are published by the Israeli company ISI (ImageSat International), which is the operator of the satellite group of this state. Photos appeared in the ISI microblog on Twitter. Here are a few of them: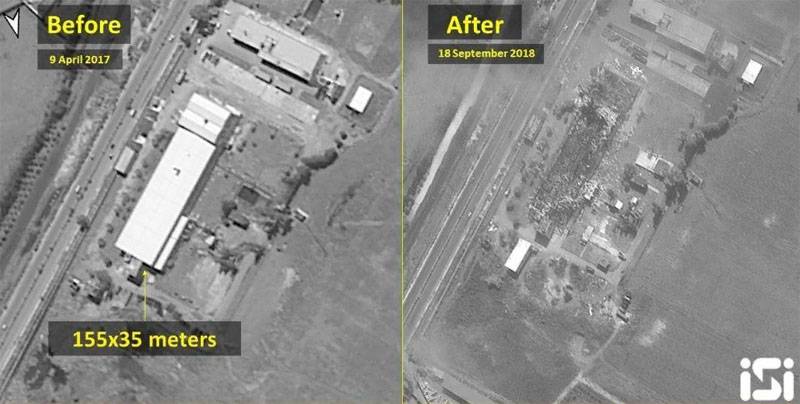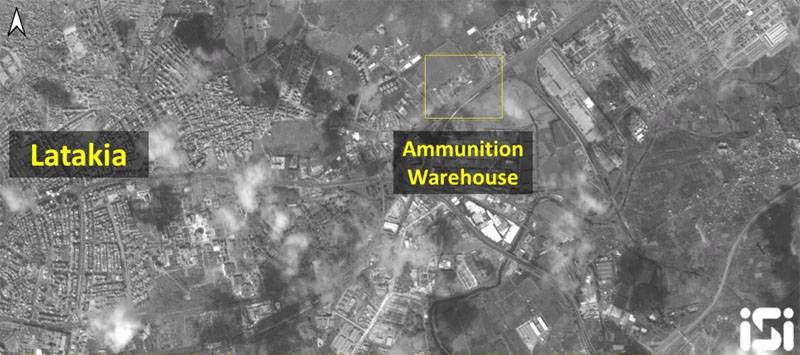 It is stated that on the territory of some objects that were chosen as targets for F-16, representatives of Hezbollah were engaged in the production of missiles "according to Iranian technology." Also, a blow was struck at the ammunition depot.
Recall that in the course of the Israeli Air Force operation to attack Syria there was a tragic incident with the Russian IL-20 radio electronic reconnaissance aircraft. He, according to official figures, was hit by a Syrian troops rocket launcher C-200. The Israeli Prime Minister called President Putin, expressed condolences, while he didn't admit that Israel's fault was in the incident and added that Israel would continue to launch attacks on "its enemies in Syria" - on Iranian military personnel and Hezbollah representatives.