Now, when my head is more or less cool and not so bitterly aware of another blow to the reputation of the country as a whole and the Armed Forces in particular, I want to ask a few questions.
The questions are not equally divided, but addressed to ours and theirs.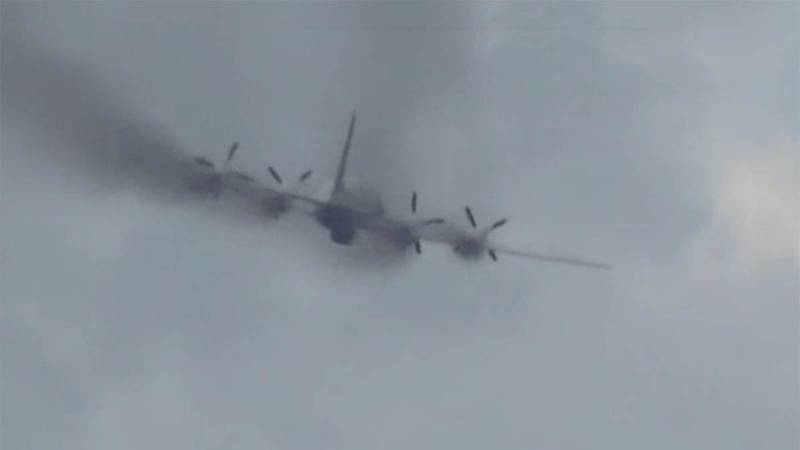 1 question. Geopolitical.

Would consider a love triangle, but ... Judge for yourself. Syria. With Syria, we all understand. Friend, ally and all that. We are protecting Syria from someone, fighting international terrorism on its territory and so on. Well, there all are fighting terrorism, the United States, France, Britain, Israel. Perhaps only Turkey is not at war. Yes, the Turkish contingent has a place to be present, but not so much in terms of combating terrorists, but in terms of enlightening the Kurds, who are their headache for Turkey. In general, it is also its "own" war, as in Israel.
Israel. Israel is fighting terrorism with us, but somewhat with another. But at the same time fighting with Syria, with which Russia is friends. This is an important point, because Russia and Israel seem to be even in friends or partners.
And all would be fine, but there is still Iran. Iran, which is friendly with Syria, is friendly with Russia and with all its forces wants to see the final of Israel as a state.
But there is a problem. Iran has no common border with Israel to arrange there either a badabum or something else.
But there is Syria. Where the Israeli military systematically and regularly send to meet with Allah Iranian colleagues. This is generally recognized and does not require special evidence. Iranians regularly die in Syria at the hands of the Israeli military.
So the first question.
What, forgive the devil, are the Iranian military doing at such a nice distance from our base?
Or, excuse me, what was the Jewish Jews bombing there?
Considering that I have not yet heard a single intelligible protest from the Syrian, Russian and Iranian military about Israeli actions, only one conclusion. The Israelis are clearly working on the Iranian ones in accordance with some agreements.
Evidence in the form of obituaries is systematically published, Russian, as I understand it, do not care, Syrian too. Iran has these military ... Nobody really protests.
2 question. Covering up.
So, the situation: at the airfield in Latakia, less than 20 kilometers from the Hmeimim airbase, is the Boeing 747 of the Iranian airline. It seems to be loaded
weapons
, seemingly under unloading.
It seems to be - because the data picked up on the Israeli side.
Iran. Our ally. Iranian aircraft at the Syrian airport. 20 kilometers from our base.
Do you understand all the crap problems? Attack on the aircraft / warehouses / convoys, which are in 20-kilometers from our base. And no protection? Okay, airplanes. It's a long thing. But what about the C-400, "Pantsyrey" and other nonsense, which was donned after the downed Su-24? With this how?
It turns out that the next time the gentlemen, the Jews will work out according to Hmeinim, and will work out satisfactorily, because there either no one rypnyutsya, or ...?
Question to the Ministry of Defense of Russia.
Why then did all this equipment be dragged to Syria, shaking it to the whole world? Why did they make a bunch and one statement on the topic of the fact that "we will not allow, we will protect"?
In theory, one downed F-16 of Israel - and unparalleled advertising to our air defense system, plus silence in the airspace of Syria for a long time.
In practice - 15 dead bodies on level ground. And huge doubts about the capabilities of our air defense missile systems, as well as the capabilities of our military. About diplomats later.
3 question. Allied.
It's time to remember how everyone was happy and discussed
news
that the remnants of Syria's air defense system, inherited from the USSR, simply luxuriously intercepts American Tomahawks. Many then noted, then. True, the experts proved that these were not the explosions of the "Topors", but the results of the self-activators' actuation, but nothing, the picture was quite to itself.
Now, if during the last time I had not been systematically in contact with those who returned from Syria, I would probably be silent. But the fact is that I asked this question more than once or twice: "What about the Syrians?".
The answers were different and varied. The essence is one. There are exceptions, both for the better and for the worse, but more difficult AK and RPG-7 in the bulk can not use. Does not work. Despite the education and training.
I have a question: did anyone check the level of training of these ... anti-aircraft gunners? And was there an evil uncle behind Stechkin? It is clear that he did not stand. At least I understand.
The attack of four Israeli planes lasted for 10 minutes. Fine. Arrived, shied away, flew away. Syrian air defense 40 (forty) minutes something reflected there.
Question: what did they reflect there?
And how did it come about that the Russian plane, which they should have seen perfectly on radars (yes, the blind will not see the IL-20), caught the missile that nobody even bothered to undermine with a self-destruct?
Did not see that the rocket did not go there? In general, it begs the question of who generally sits at the air defense consoles in Syria. And where is the crowd of "advisers" of the appropriate sense, who is obliged to prevent just such cases?
4 question. Diplomatic.
Now it is possible to say a lot to Israel, in fact, the people say. But here I also have a difficult question for diplomats.
And how is it that Israel wants what it does, then it gets up at the closest approaches to our air base? How, and who, sorry, agreed on this?
Where does such liberty in behavior come from? Fly where we want. Bombing where we see fit. Sorry, but with such a formulation of the question, Russia and Syria are not at all in control of the situation. And Israel.
I personally treat this last-minute warning as rudeness. Flew up, and not to get exactly, such as warned. This is what I place against Israel. Dastardly rudeness and total disregard of agreements.
As I think a little, I understand that there was no setup. F-16 shot out and flew away. And the Syrian pseudo-fighters fired wherever possible, thankfully, Shoigu supplies his ammunition from his bounty. Not Donbass, reports are not required. And in the end they got into IL.
By the way, why is there not a word from Assad? How would his "experts" work ... Netanyahu even expressed condolences. And Assad?
Yes, we have diplomacy of that ... Lame is nothing.
5 question. Last, potential.
I'll start right away with the question. About potency. When will she appear with us? If the country is not respected, but you want respect, you need to do something. So far, I see, as we are not something that is not respected, it is still more sad.
Israel does not consider it its duty to properly adjust its fighting with the Russian side and notify properly.
Iran just puts its bases and stuff where it wants in Syria. Soon, as I understand it, Iranian planes in Khmeynim will be unloaded.
Syria is not only that with the hands of its stupid and worthless warriors killed the 15 of our citizens, yet its head did not even consider it necessary to explain.
Interesting, right? Three sides in the picture drawn in the first paragraph of the quadrilateral saw Russia where? That's right, as a donor. Calmly spending for the sake of some goals their resources and people. Nothing will endure.
If so, is it not time to make others tolerate?
I'm completely satisfied with the Iranian clever people who follow the famous route through the desert. Away from ours.
It will suit me, if behind the backs of the Syrian "military" our VPs stand and lupas rigidly at the slightest suspicion of inadequate. They say the Syrian understand this well.
Well, the wreckage of a couple of Israeli aircraft, like that, without warning those who flew into the zone of our air defense, would also suit me.
And so it turns out continuous kindergarten. The aircraft was shot down by Syrians, because ours were flawed. Both diplomats and military. Well, well, that although Israel is. I mean, there is someone to blame. At least some sense.
But in general, the situation is very so-so. And the worst part is our side. Something needs to be changed.