On the pages of the information service
Sky News Arabia
There was a material in which the author tries to analyze the situation in the Syrian airspace after the Russian IL-20 was shot down there the day before. The material states that "the Syrian sky and the air space around it are overloaded." It is noted that airplanes and helicopters of Russia, the USA, the countries of the American coalition, Israel, Turkey and Iran fly over Syria.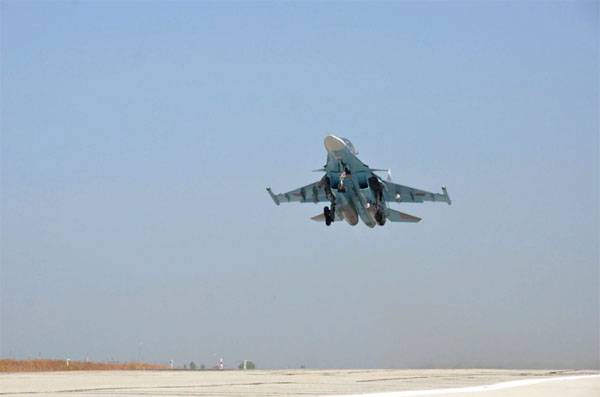 From the material:
The collapse of the Russian aircraft and the death of 15 military personnel on Monday underscored the danger of overloading the Syrian sky due to differences in international and regional programs, political and military objectives in a country that has been in a bloody conflict for more than seven years.
In particular, an example is given when, during a short period of time in Syria, Russian aircraft, a Turkish helicopter, an Israeli Air Force fighter (reached Israeli territory) and an Iranian drone suffered crashes (were shot down).
The submission says that the attack was inflicted on the Russian aircraft by the militants (Sky News Arabia calls them "rebels"), which "may be connected with Turkey", by the Turkish helicopter - by Kurdish detachments linked to the United States, by military personnel The air defense of Syria, which is in close contact with Russia, "supplying missiles for the CAA." Sky News Arabia author notes that between Russia and Turkey, Russia and the United States, Russia and Israel, Turkey and the United States, there are channels of special military communications. But episodes with strikes against aerial targets show that these channels actually do not always work. It is noted that the channel did not work in the case of the IL-20, when Israel was not particularly in a hurry to warn Russian colleagues about their actions.
Ultimately, the author of Sky News Arabia makes not only the obvious conclusion that there are too many interests in Syria, but, referring to the experts, the statement of the following nature:
Tehran also pursues a policy of mixing cards to assert its influence in Syria. He uses the opportunities to arrange provocations and so that the parties strike each other.
In other words, the representative of the Western media in the Middle East (BV) decided to expose Iran as the main culprit. For the West and individual representatives of BV is a very convenient information message.