The military space forces of Russia were replenished with another regular repaired strategic bomber-missile carrier Tu-95MS. This was reported in the United Aircraft Corporation.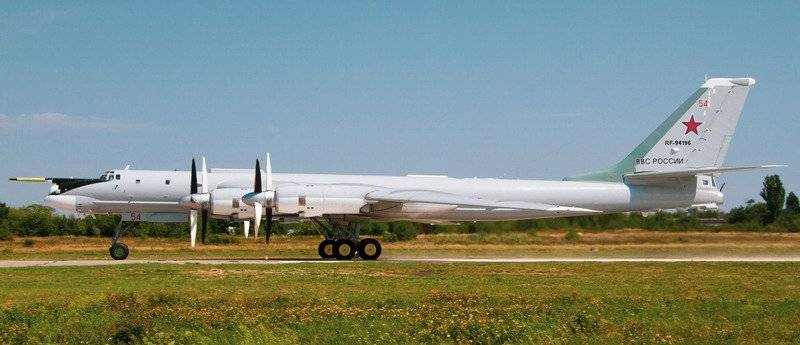 According to the press service of the corporation, the overhaul of the missile carrier was carried out by PJSC TANTK named after G.M. Beriev in Taganrog. During the repair, more powerful engines and updated on-board electronic equipment were installed on the aircraft and the range of weapons used was significantly expanded. In the process of overhaul and modernization on airplanes, the Obzor-MS radar station is changed to Novella-NV, a new information display system SOI-021 and the modernized on-board defense complex Meteor-NM2 are installed. Especially for the new missiles on the Tu-95MS, the bomb bay was increased, and eight external beams were installed on which 16 X-101 cruise missiles can be mounted. The overhaul of the Tu-95MS with tail number "54" was transferred to the crew of the Far
aviation
, after which he made a successful flight to his home base.
It is noted that the PJSC TANTK named after GM Beriev is overhauled and modernized not only the Tu-95MS of the Long-Range Aviation of the VKS RF, as well as the Tu-142М, Tu-142МЗ and Tu-142МР naval aviation aircraft of the Russian Navy.
The Tu-95MS is a further development of the Tu-95 strategic bomber, which has been in service with domestic aviation since 1957.