The Ukrainian media, referring to the publication in one of the Facebook social network groups, publish statements about the "air strike" by the Ukrainian armed forces on the positions of the DPR troops in the Gorlovka area. The post was made a few hours ago in the group "New Gorlovka" on Facebook.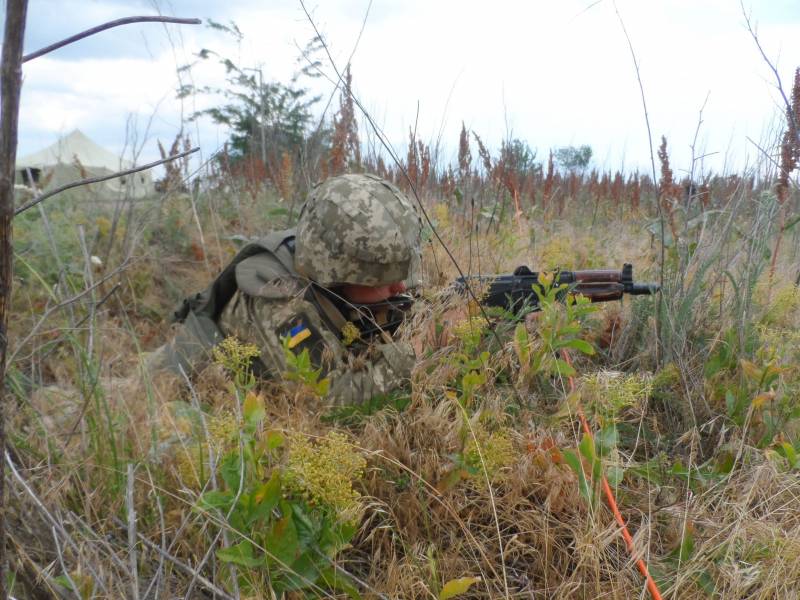 Photos from the exercises of the Armed Forces of Ukraine
Of
material
(author's terminology is preserved):
We inform you about the successful air attack from the side of the Armed Forces of Ukraine to the Orkish fuel and lubricants warehouse at the Avroemzavod. "Bird ka .. shka" struck the enemy tanker and those who were close!
Users wondered when this event occurred. The author of the note announces that "the night before." The fact that a particular combat vehicle attacked a fuel depot in the area of ​​Gorlovka is not reported.
The official report of the headquarters of the Armed Forces of the DPR states that the Ukrainian Armed Forces intensified the use of unmanned aerial vehicles in the airspace of the republic along the contact line.
From operational
reports
:
Ignoring the provisions of the Minsk agreements to ban the use of UAVs and despite the numerous losses of aircraft, Ukrainian punishers continue to actively use UAVs in the Donetsk and Gorlovka areas. So yesterday, in the area of ​​n. Gorlovka air defense weapons NM NMD was destroyed by the next UAV type quadrocopter, which corrected the fire on the positions of the people's militia.
There is no information in the summary that the enemy used the UAV as shock weapons, and there is no information about losses in the area of ​​the car repair plant. This reported 18-multiple violation of the ceasefire by the Ukrainian security forces.