In connection with the tragic incident off the coast of Syria, where a search operation is being carried out (along Il-20), the topic of creating a no-fly zone over Syria was again relevant. Politicians representing various currents, as well as individual high-ranking military men, propose to completely close the sky of the SAR for military flights
aviation
those countries that carry out an operation in Syria without inviting official Damascus.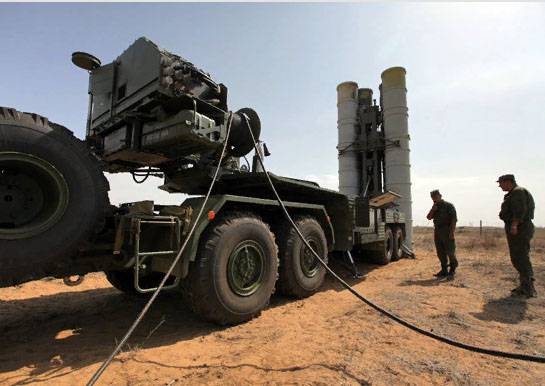 However, not all military experts support such proposals. The main argument in this case is that Russia may not have enough forces and means to completely close the airspace of Syria. In itself, this statement sounds very depressing, because if the Russian Armed Forces are currently unable to create a no-fly zone in a country like Syria (to put it mildly, not with the most impressive area), then a) is there enough air defense equipment to protect the air borders of Russia itself? ? and b) will the "partners" take advantage of this kind of gap in Syria with more confidence for them?
In this situation, an "average" option appears: to create flightless zones of a certain radius, at least around Russian military bases, with a warning to all countries sending their combat aircraft to Syria. The warning is simple: crossing the boundaries of the zone means an inevitable blow to the intruder aircraft. All within the framework of international rules. In this case, as an argument to use the facts of the tragedy with IL-20.
Critics, however, have enough of this option. In this case, the arguments of the opponents of the initiative are as follows: is Russia ready to shoot down, for example, an American aircraft, if it makes a provocation and enters the 100-200 m in a flight-free zone, organized by air defense calculations? The question is, in fact, relevant.
In this regard, another option was voiced: a no-fly zone exclusively for the Israeli Air Force, which recently struck around 200 in Syria. But here is a certain hitch. Representatives of the so-called American coalition — offhand, the Dutch or Canadian Air Forces, whose planes will be sent for "probing."
In any case, over the answer after the situation with IL-20 think. And you need to think well, without fever. Not even so much on the "answer" as on the real actions to protect the Russian military in Syria. But it turns out that the Syrian military are ready to defend more than their own.