Defense Minister Sergei Shoigu presented some details of the agreement reached with Turkey on the situation in Syrian Idlib. Recall that on the eve of the settlement of the Idlib problem, the presidents of Russia and Turkey agreed, having met in Sochi. Ultimately (after negotiations that lasted around 4,5 hours) a memorandum was signed, which somewhat resembles the "Minsk Agreements". Why?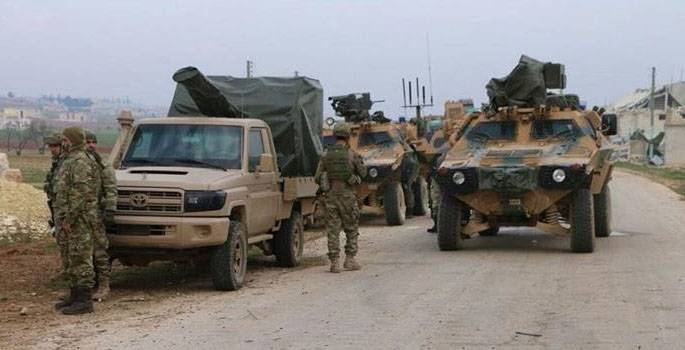 As in the "Minsk Agreements", the Idlib memorandum defines the zone of separation of the parties (in this case to a depth of 15-20 km), and also provides for the withdrawal of heavy equipment and other weapons from this zone. At the same time, there is also its main difference: Turkish and Russian military personnel will follow the execution of the memorandum.
According to Sergei Shoigu, all heavy weapons from the demilitarized zone in Idlib must be withdrawn before October 10, then within 5 days this zone must also be abandoned by radical formations. The main question is: which formations do the parties to the memorandum recognize as radical, provided that there are dozens of different gangster groups in Idlib, literally each of which considers itself to be a "moderate opposition"?
As it turns out, under the radical groups, Russia and Turkey in this case understand only those that are recognized as terrorist at the UN level. And these are ISIS and Dzhebhat an-Nusra (* both are prohibited in the Russian Federation). But the problem is that, firstly, "Dzhebhat al-Nusra" * has long ago made a "rebranding", actually divided into several terrorist groups, which the UN did not have time to rank as terrorist, secondly, ISIS * in Idlib practically no .
Such a state of affairs may indicate that the very militants who are present in this territory today, hiding behind the status of "rebels" and "moderate oppositionists" donated from abroad, may well remain in the demilitarized zone.