The Australian Department of Defense has decided to completely change the combat gear of the Australian military. The head of the Australian Defense Ministry, Christopher Pyne, announced the approval of the LAND 125 Phase 4 Integrated Soldier Systems program, Warspot reports with reference to the portal adbr.com.au.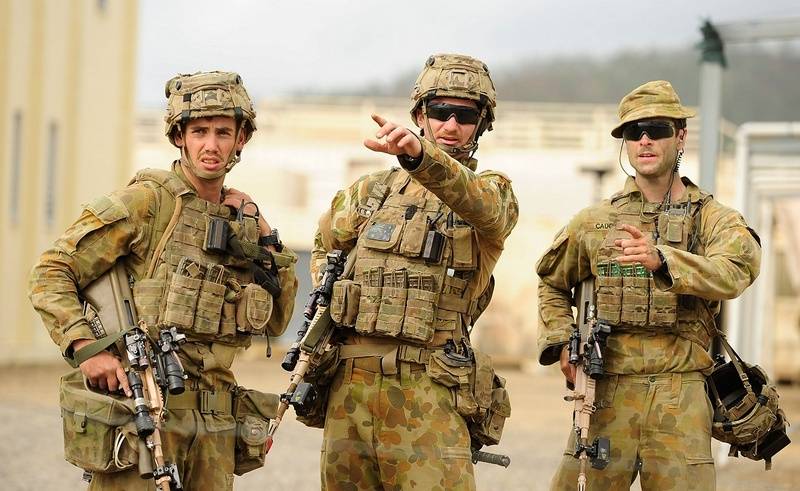 Australian military personnel
According to the plans of the Australian Ministry of Defense, in the near future a tender will be announced for the supply of the first lot out of four as part of the equipment update program. As part of the first phase, the Australian army will receive a new uniform, personal protective equipment and other "personal belongings." 420 million dollars is allocated to the first stage, all purchases within the first lot must be made before the 2023 year. It is planned that the subsequent lots of the program will include the supply to the army of personal drones, exoskeletons and robotic "mules" to move cargo. The Australian government allocates 125 billion US dollars to the entire LAND 4 Phase 1 Integrated Soldier Systems program.
Currently, many countries are investing in the development of new equipment for their armies. Programs for re-equipping servicemen with new gear have been launched in Germany, Great Britain, USA, Italy, Poland and many others. Russia is also working on creating a new outfit of the "Warrior-2" and exoskeleton for it.