The Canadian shipyard Halifax Shipyard held a ceremony of launching the lead patrol ship of the Arctic zone HMCS Harry DeWolf, the blog reports
dambiev
.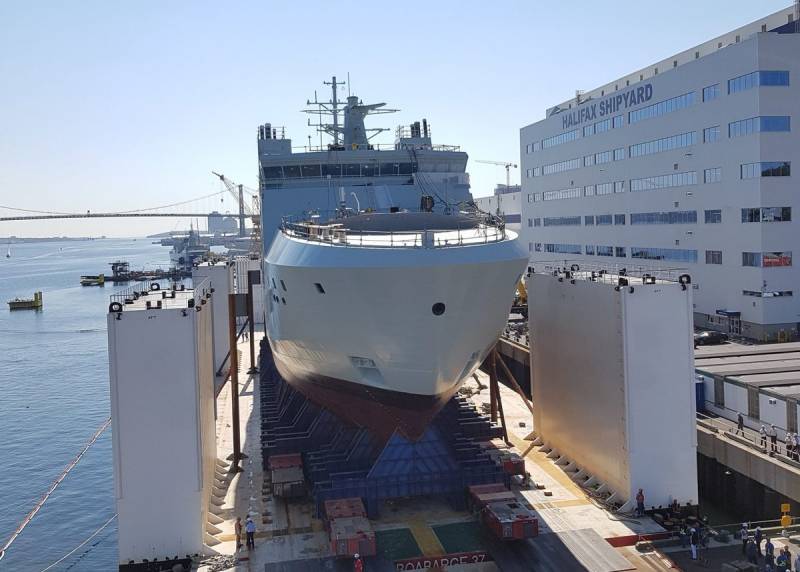 HMCS Harry DeWolf is the largest ship built in Canada over the past half century. His transfer
the fleet
scheduled for 2019.
The construction contract for the Canadian Navy Patrol ships 5 ball was signed at the beginning of 2015.
Coastal ships AOPS (Arctic Offshore Patrol Ship) are designed to empower the royal navy to perform tasks in the Canadian Arctic Archipelago.
Their main tasks are monitoring and reconnaissance, protection of the country's sovereignty, as well as control of the situation in the exclusive economic zone of the state. According to the manufacturer, the ships are able to perform tasks in any Arctic latitudes. Can be used in the Arctic as search and rescue ships.
The declared term of the life cycle is at least 25 years. The cost of maintenance for the entire period of operation will be about $ 4,5 billion.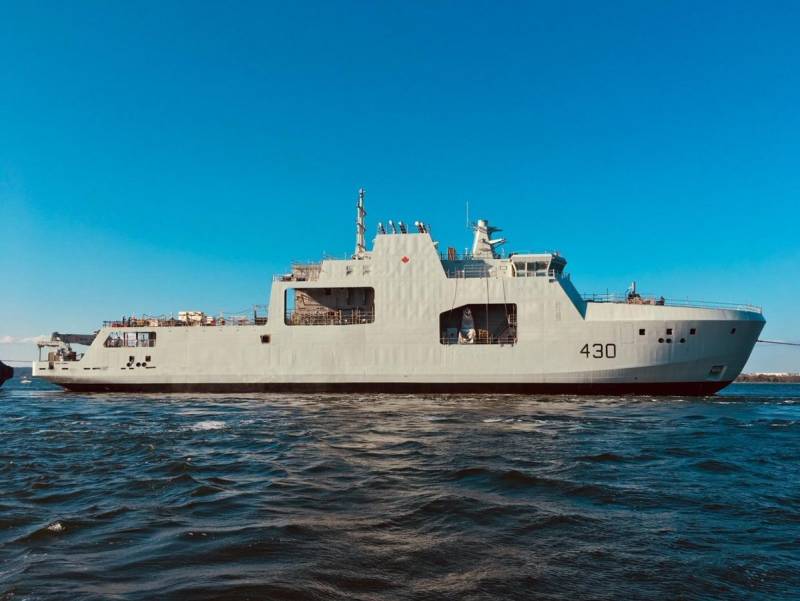 Arctic patrol ships (AOPS) have a displacement of 6440 tons, their length is 103 m, width is 19 m. They are equipped with diesel-electric power units. Crew - 65 man. Each ship will be armed with an automatic gun BAE MK38 caliber 25 mm. Space is provided for a CH-148 helicopter and two boats.