Donald Trump ordered to declassify some of the documents relating to the so-called "Russian business", reports
RIA News
message from White House spokesperson Sarah Sanders.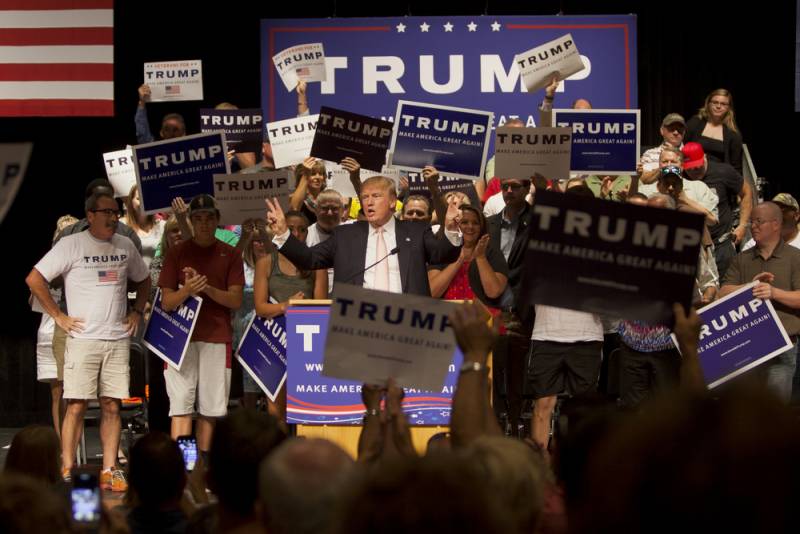 In order to make the case transparent, the president instructed the heads of the FBI and the Justice Ministry to immediately declassify some materials on Carter Page's activities (Trump's former adviser, expert in the oil and gas sector) and Bruce Ora, "prepared in connection with the Russian investigation," said Sanders.
Trump also instructed to publish without editing all the SMS messages of the ex-head of the FBI James Komi, the former deputy director of the FBI Andrew McCabe, the former counterintelligence officer of the same special services Peter Strzhok, lawyer Foxa Page and staff member of the Justice Ministry Bruce Ora.
Earlier, a group of Republican congressmen called on the president to declassify the main documents relating to the investigation of "Russia's actions" during the election campaign of 2016.
FBI officer Peter Strzhok was dismissed from the Bureau in mid-August. In his reports to FBI lawyer Lisa Page, he, in particular, wrote that he could not stop presidential candidate Donald Trump. The counterintelligence officer then worked on the investigations both with respect to the Trump team and with respect to the second candidate, Hillary Clinton.
Recall that the investigation of "Russian interference" in the American elections, as well as Trump's alleged ties with Moscow, is conducted under the direction of Special Prosecutor Robert Muller. The White House and the Kremlin reject all accusations. Presidential spokesman Dmitry Peskov called them "absolutely unfounded."