After 15 months of overhaul in the dry dock of the Naval Group in Toulon, the only French naval aircraft carrier Charles de Gaulle went to sea for sea trials, reports resource
Meretmarine
.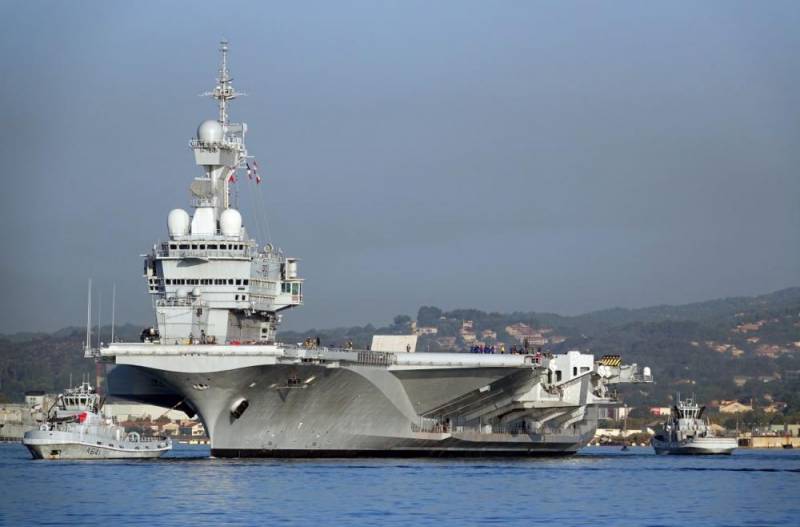 The repairs and modifications carried out are designed to operate the ship for the next 20 years.
During the work, among other things, recharging of both nuclear reactors K15 of the main power plant was carried out. The ship also replaced the DRBV-15 radar for general detection with Thales SMART-S multi-function radar, installed a new Terma navigation radar, an updated state identification system IFF NG and an Artemis panoramic detection system.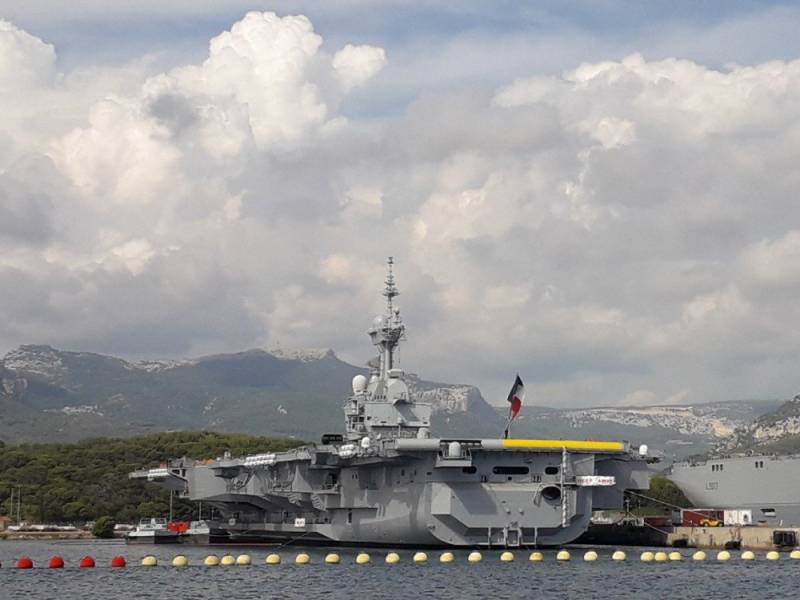 Tests will last several weeks. The power plant, other components and assemblies of the ship, equipment for the landing deck, armament, radar and so on will be tested.
It is expected that the aircraft carrier will be fully operational at the start of the 2019 of the year.
According to the resource, "Charles de Gaulle", built in the DCN arsenal (DCNS) in Brest, became part of the French Navy in May 2001. The first medium repair was carried out in 2007-2008 years, also in Toulon.
For all the time of operation from the deck of the ship more than 41 thousands of ejection launches of aircraft were made.