Today, one of the world's largest economic publications
Financial Times
publishes a material that actually sheds light on why it is now that London suddenly, with new activity, recalled the case of the poisoning of Sergei Skripal and his daughter Yulia. Article FT reports that London faces a serious financial threat related to the decision of the banking sector in Germany and the entire EU.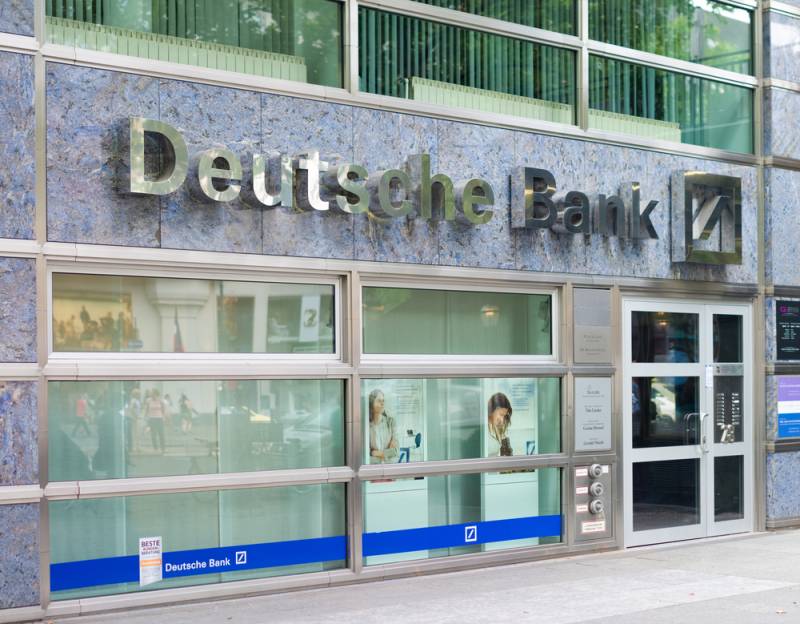 The largest bank of the Federal Republic of Germany (this is Deutsche Bank) is going to withdraw huge funds from British jurisdiction to German. This is about 450 billion euros, which Deutsche Bank is ready to redirect to Frankfurt am Main. This decision is associated with the process of leaving Britain from the European Union, including its economic sites.
According to FT, the leadership of the European Central Bank decided that EU banks should reduce their capital in British financial institutions. To date, the largest "mainland" investor in London is Germany. The ECB decided that Deutsche Bank could leave in London no more than 25% of capital. And the total assets of this bank in Britain is about 0,6 trillion euros.
In this regard, Britain is trying to take measures to ensure that its economy does not go down due to the withdrawal of huge funds by the Europeans. The best reason is to find a common enemy. Now, Teresa May is trying to represent Russia as such an enemy, which, according to statements by the official authorities of the United Kingdom, has poisoned defector Skrypal and his daughter in Salisbury.