A B-52 strategic bomber, a US Air Force capable of carrying nuclear weapons, flew off the coast of the Murmansk region and the Arctic islands where the new Russian air defense base is located, reports
Interfax
information of foreign sites tracking the movement of the military
aviation
.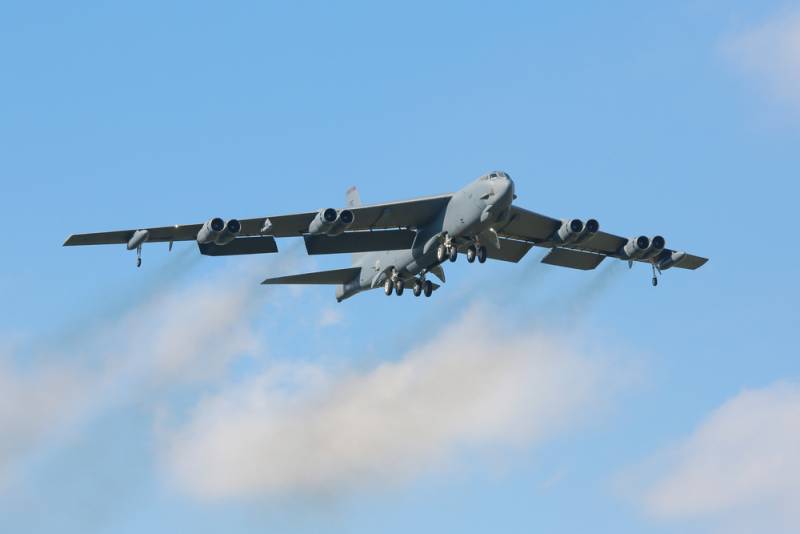 According to the report, the aircraft with the call sign Chaos43 (tail number 61-0015) took off from the British airfield Ferford. He flew along the Russian borders near the Kola Peninsula and the west coast of Novaya Zemlya. Then the bomber described a circle over the archipelago of Franz Josef Land, where the new Russian air defense system "Arctic Trefoil" is located.
It is noted that B-52 did not violate the air borders of the Russian Federation, he strictly followed the route laid over international waters. The bomber also conducted refueling in the air from the US Navy tanker KS-135 arriving from Britain.
According to the agency, the plane seen near the Murmansk region is one of two American strategists deployed to Europe in early September to participate in the Ample Strike international maneuvers. This exercise took place on the territory of the Czech Republic, but the bombers managed to visit Romania and the Arctic.
Recall that the B-52 Stratofortress is a strategic bomber capable of taking up to 31,5 tons of ammunition, including nuclear ones, and using them at a distance of 7,2 thousand km from the base.