Germany is not going to import liquefied natural gas (LNG) from the USA, since such a deal does not meet the economic interests of the country and is not capable of ensuring its energy security. A weekly German newspaper Handelsblatt writes about this today, responding to the attempts of the American government to push Germany to buy LNG.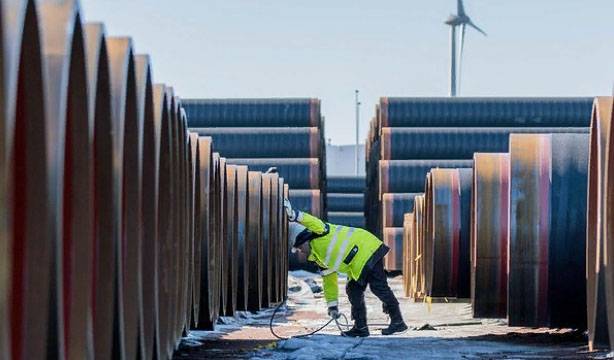 According to the publication, there are a number of obstacles to such a step by the German government.
Firstly, Germany does not have all the necessary infrastructure to receive American fuel. The construction of the LNG terminal, which Berlin is currently considering under US pressure, is hardly realized, since it is unprofitable.
Secondly, Germany's plans to abandon carbon sources for the 2050 year run counter to US plans to "impose" its LNG. It is unprofitable for the German government to invest in a new gas infrastructure when there is a cheaper alternative - the Nord Stream-2 project.
Thirdly, Germany will not take rash steps to replace Russia with the United States, thereby risking the loss of its energy security. And this, according to the author of the article, is quite possible, since the American authorities with their "America Above All" policy are actively involved in trade wars.